Collection:
All Lashes Extension All Lashes Extension All Lashes Extension All Lashes Extension All Lashes Extension All Lashes Extension All Lashes Extension All Lashes Extension All Lashes Extension
Fan lashes are the best innovation of lash extension! Mastering the quality of fan eyelashes will make you a queen in the lash extension industry. 
Introduction
There is no record of the date that fan lashes were born, but most veteran eyelash extensions artists say they are associated with the birth of Russian volume lash. 
At this time, the lash extension fan marks a turning point in the eyelash extension industry. Classic lash extension no longer takes the throne in eyelash extensions menus. Instead, eyelash extensions become more diverse and richer with consumers. 
Referring to eyelash extensions, people not only mention the natural style of eyelash extensions but also dramatic, seductive, eye-catching, cool, or personality styles.
What Are Fan Lashes?
Fan lashes are a collection of lash extensions that have been curled outward and carefully joined (glued or heated) at the base to create the appearance of a fan. 
A simple way to imagine it is by picturing a hand fan; every stick is a lash extension, and then at the stick bottom, people will use the glue technique or heated bond technology to keep the root altogether. That is the so-called eyelash extension fan.
Importance Of Fan Lashes In Lash Extension Business
Fan lashes make lash extension irresistible to anyone, even the highest demanding person. It makes the mascara industry chill when people can be everything with lash extension. They can go from a gentle, natural look to a dramatic look, stunning or glorious appearance. On top of that, fan lashes can fit any event. It does not stop at day-to-day looks, parties, luxurious events, business events, etc. Lash extensions can balance them all. 
They are diverse in style: volume lash, wispy lash, wet lash look, Kim K lashes, and hybrid lash. These styles are all born in the flavour of fan lashes.
What Are Perfect Fan Lashes?
Perfect Symmetry
Symmetry is the first factor to take into account. It means the distance between each lash is equal. 
Besides, it's vital to remember that the distance between single lashes will change depending on the fan's size. 2D fans eyelash extension, for instance, will have a larger distance between single lashes. Still, the distance will be smaller when people make 3D fans. It is even smaller at 4D fan lashes. You can get the idea for the rest.
Equal Space
Now we talk about the lashes space. The sign will show that your fan lashes extensions are wide, narrow or normal. Most significantly, an asymmetrical fan opening might result in a closed fan, which is the worst nightmare for any lash artist. 
A detailed example for you to easily imagine: You are about to create a 7D volume fan lashes. However, the space between 3 lashes is closed. So, the final look will be odd, gappy and asymmetrical, especially when you put it among other 7D fan lashes. You can not get the gorgeous fluff and beautiful symmetry you strive for.
Fan Lashes Body Is At A 2/3 Rate
The fan's body is the following component of the perfect fan eyelashes. A perfect fan should consist of around one-third of the fan base and two-thirds of the fan body. Keep in mind that you need to have a tapered base on the lash fans. If not, the fan root will be split and fail to connect altogether. As a result, stickies, poor retention, and client pain when the fan is stuck to natural lashes. 
Optimum Glue Area
The adhesive zone is another essential component of the perfect lash extension fan. 
The glue zone is located directly at the fan's base. It indicates the 2 mm part of the lash base that has to be dipped in glue! Retention issues may arise with depths lower than 2mm.
Remember to match the eyelash extension fan thickness to your client's natural lashes! The overweight or oversized volume lash fan may damage the client's natural lashes or cause them to fall out quickly.
The following is the general guideline that you can take reference:
Recommended Lash Weight Table

Mega sets

0.03 or 0.04 lashes extension weight 

Volume sets up to 9D

0.05 lashes extension weight 

Volume sets up to 5D

0.07 lashes extension weightfan

2D Volume set

0.10 lashes extension weight 
How Does The Shape Of Fan Lashes Affect The Finished Look
A symmetric eyelash extension fan will give your client a perfect finish look. Odd lash fans will spoil the whole look or fake effect. Uneven spacing affects the entire appearance, and it is not visually pleasing. Gaps may form, and this results in sparse eyelashes.
How To Create Perfect Fan eyelashes?
Follow all the suggestions on the perfect fans eyelash extension and then apply a fan-making method, for example, pinching, lonely or rolling method, to create the one. 
Making a volume lash fan is not simple and is not a one-day training job. It takes time to improve. Besides, a lot of trials and failures will happen. From the practicing time, lash artists can make their perfect ones.
In nowadays business, even if you don't master 100% of how to create fan eyelashes, you still have a chance to perform mega, volume, hybrid, etc. or any lash styles that require volume fan lashes. 
How to do it? It is buying Promade lash fans or Handmade lash fans. They are perfect lash fans that are premade by experienced lash techs and sell in ready-to-use form fans. You don't have to master any fan-making methods and still get the perfect fan lashes. 
LBLS Promade And Handmade Fan Lashes
Pros
Symmetric Fan Eyelashes
As you already know, perfect fan lashes are the ones that must have even space or equal distance. That is why symmetric fan eyelashes are the first characteristic of LBLS ready-to-graft lashes fans. 
Small And Lightweight, But Still Strong Bonding Lash Base
It is hard to control how much glue you use at the lash base. It is even harder when you have to make the same quality for hundreds of them. You may get tired and hand fatigue soon. Then, the consistency is directly affected. That is the reason people come to Promade and Handmade fan lashes.
LBLS Fan Lashes Have The Optimum Glue Amount At The Lash Root
It is just on point. Therefore, you can not be worried of taking too much glue at the base, which increases the weight of the fans and may cause harm to natural lashes. It makes your day stress free.
Matte Black Fans
No one understands the lash quality better than a lash supplier. We have a big advantage in producing lash extensions with the best material because we know how to have the best one with several years of operating in the industry. LBLS fan lashes own a matte black colour from Korean PBT. It brings safety and naturalness, which is close to the natural lash. From that, the fan of lashes reflects the real effect of lash extensions and creates a glorious look at the end.
Cons
High Customer Retention Rate
It is hard not to mention that Promade and Handmade fan lashes can bring more clients to any lash artists. It will make their schedule fully booked all the time. Other than that, it is client satisfaction. It may be tiresome to calculate the total revenue at the end of the month.
Final Thoughts
With more than 10 years of working in the lash extension industry, Lily Beauty Lash Supplier is happy to serve thousands of lash techs in Australia and other countries worldwide. We strongly believe that
fan lashes
are an amazingly innovative idea for the beauty sector. To create a beautiful lash set with ease, let's try the Promade and Handmade
fan lashes.
It will protect your health and your lash brand.
Why Choose lily beauty lash supplier?
Qualified Products
All products are handmade with leading experts in eyelash extension techniques. 
We care about your order, from the appearance to the quality inside!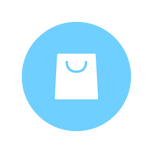 24/7 Customer Service
Always Listening, Always Understanding! 
Always free shipping for orders over $200! 
Any questions you have, we are there to respond!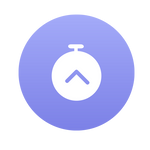 Lightning Shipping Speed
Support you with the fastest pickup and shipping! 
Even on holidays when we can reach each other!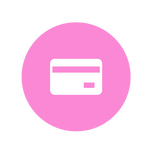 Variety Paying Method
We offer you the most modern payment method. 
Credit Card, Paypal, GPay.
Shop now, pay later with Afterpay and Zippay!