Collection:
YY Lashes | Classic Lashes | Flat Volume Lashes YY Lashes | Classic Lashes | Flat Volume Lashes YY Lashes | Classic Lashes | Flat Volume Lashes
Speaking of classic lashes, people are reminded of a lash style that laid the foundation for the lash extension industry. So, how to choose them?
Introduction
Speaking of classic lashes, people mention the origin of eyelash extensions. Because 100 eyelash extensions artists, 100 people start with this classic lash style. It's the most straightforward style of eyelash extensions, but not everyone knows the secret to choose classic lashes for the best lash retention. Luckily we found each other. 
In this article, LBLS will reveal to the eyelash extension artist the secret to choosing suitable classic lashes for your client. In addition, you will also get the secret to increasing retention when reading to the end of the article.
What Are Classic Lashes?
Classic lashes are lash extensions in which a lash extension grafts to a natural lash. It is considered the type of eyelash extension that gives the most natural look to the lashes because it only increases the length and curvature of the customer's existing lashes. The lash style is also the most common type of eyelash extension. It makes history in the eyelash extension industry when it has a shelf life of more than one month when it appears in the market.
Importance Of Classic Lashes To Lash Extensions And Lash Artists
For the beauty industry, such as eyelash extensions, classic lashes still hold the title of being the most natural type of eyelash extensions. This type of eyelash extension is also the easiest to do and works for nearly everyone. 
In any lash menu, you can find classic lashes. Just this example is enough to prove the heat of this type of eyelash extension until now. It even comes in trendy variations, such as classic wispy lashes. Classic lashes are a beginner eyelash extension style taught and trained by experienced eyelash extension artists.
Every day, customers keep booking classic lashes, so this type of eyelash extension has contributed significantly to the total revenue of lash techs.
Tips To Choose Classic Lashes
Lash Material
The first factor you need to pay attention to when choosing classic lashes is the material that makes up the eyelash extensions. Many materials can be made into eyelash extensions. The human-made materials you can find on the market are synthetic fibres or PBT. Regarding natural hairs, the common lash extension source in the market is human hair or mink lashes. Each type has a distinct characteristic and has its own strengths and weaknesses.
However, PBT is considered the primary material when choosing eyelash extensions because it meets three criteria:
Mimics the shape of natural lashes

Safe, non-allergenic and keeps its shape for a long time

Resistant to water and some chemicals
There are also many different types of PBT. Korean PBT is one of the most expensive materials today because it creates eyelash extensions with the same shape as natural eyelashes, diverse curvature, and standard colours and is safe for the eyes. Therefore, when choosing classic lashes, PBT Korean is the keyword you should look for in eyelash extension materials. You will satisfy your customers with a natural eyelash extension sponsored by the safest and most effective eyelash extension material.
Lash Base
There are many eyelash extension artists familiar with rounded lash bases. However, when choosing eyelash extensions, please try the flat lash base at least one time. With a wider flat surface, it will be easier to graft the eyelash extension to the natural lash. Besides, the glue area is also wider. As a result, retention will definitely increase.
How Easy It Is To Remove The Extension From Lash Strip
The next factor you want to consider when choosing classic lashes is how easy it is to get them out of the lash strips. The easier you can separate, select and pick up lashes, the better your work will be because you know the manufacturers put their heart into work. 
In addition, the base of the classic eyelash extension needs to be free of glue, which is the standard of good classic lashes. Why? Because, unlike lash fans, classic lashes are one of the lash extensions styles that apply in the ratio of 1 lash extension to 1 natural lash, when you perform grafting eyelash extensions to natural lashes, it is time you need to dip the glue. The fact that the base has adhesive before you dip it into the glue will increase its weight. As a result, such lashes will add unnecessary weight and can damage natural lash growth by being too heavy.
Lash Colour
Eyelash extension colour is also a factor you need to consider carefully. Excellent classic lashes will have matte black and glossy, which blends with natural lash colour. The extension will differ from the natural lash if it is too black. Consequently, your clients will notice abnormal lashes. That is the last thing you want. 
Lash Thickness
The most typical length for classic lashes is 15 mm. On very thin lashes, 10 mm can be used, or it can be combined with another.
LBLS Classic Lashes
LBLS classic lashes are made from Korean PBT, aka faux mink lash. We are confident with the quality of our eyelash extensions because we use the best PBT on the market today when we make eyelash extensions. In our lash products, you will find consistency in product quality, long shelf life and outstanding adhesive absorption. We confidently serve thousands of eyelash extension artists in Australia and worldwide.
We believe that classic lashes will give our customers confidence in their natural beauty, so we want classic lashes to reach more people through the hands of great eyelash artists like you. Let LBLS classic lashes have a chance to be used by you. 
We look forward to your visit.
Why Choose lily beauty lash supplier?
Qualified Products
All products are handmade with leading experts in eyelash extension techniques. 
We care about your order, from the appearance to the quality inside!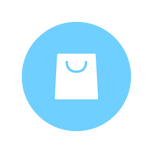 24/7 Customer Service
Always Listening, Always Understanding! 
Always free shipping for orders over $200! 
Any questions you have, we are there to respond!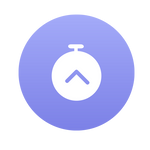 Lightning Shipping Speed
Support you with the fastest pickup and shipping! 
Even on holidays when we can reach each other!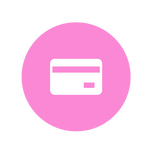 Variety Paying Method
We offer you the most modern payment method. 
Credit Card, Paypal, GPay.
Shop now, pay later with Afterpay and Zippay!