Collection:
Coloured Lashes and Lash Decors Coloured Lashes and Lash Decors Coloured Lashes and Lash Decors
Coloured lash extensions are widely sought when the festive season arrives. Here are tips for choosing the best quality coloured lashes. Click now!
Introduction
When it comes to coloured lash extensions, not only eyelash artists but also everybody thinks of festivals, events, and of course, joy and freshness. 
The weave of coloured lashes in natural matte black lashes attracts all eyes and expresses the individual personality of its wearer. That's why coloured lashes have won the hearts of eyelash extension enthusiasts and artists in general.
So, how were coloured eyelashes born? What characteristics do eyelash extension artists need to pay attention to when choosing a colour lash extension brand for their clients? The answer will be revealed within the framework of this article.
What Are Coloured Lash Extensions?
Coloured lash extensions are ordinary eyelash extensions that have been permanently coloured. They are available in several hues, including pink, blue, orange, brown, red, black, yellow, etc. The coloured eyelashes contribute to its advantage in popping up in the client's eyes. 
Coloured Lash Extensions Main Features
The primary advantage of coloured eyelashes is that they are made to draw attention to the eyes' natural colour and form. In addition to allowing you to show your uniqueness, coloured eyelashes give you a shinier, sexier look.
One Of A Kind Appearance
Lash technicians can use coloured lashes to create fascinating new styles that showcase a person's personality. There are countless options. For instance, you can consider using orange or red eyelash extensions to show off a fiery appearance. Or another application of coloured lash extensions is to use green or blue eyelash extensions to make an ocean design style.
Make Eyes Brighter And Stand Out
With a little colour added to your eyelash extensions, your client eyes will look amazing. The coloured lash extensions will definitely make clients' lighter-hued eyes pop.
Scare Mascara Away
It is possible to use coloured mascara. But with mascara, it's very hard to get a great ombre effect. 
On the flip side, you may get a stunning ombre effect with eyelash extensions that appear quite natural. Furthermore, mascara may cover several lashes in a single swipe. Simply said, it's less configurable. It is not flexible. Therefore, coloured lash extensions become dominant in this angle. It overpasses mascara.
The Importance Of Coloured Lash Extensions
Owning coloured lash in your lash salon is a perfect way to diversify your lash menu. With the right colours, you can create different styles to suit each customer who comes to your eyelash salon.
Besides, coloured lashes will also bring an additional source of revenue for you. Try to imagine customers coming to you not only for a more polished look every day but also for their work, such as photo models or any events that they need their eyes to stand out.
How To Pick The Proper Coloured Eyelash Extensions For Clients
Look at the eyes of your clients and plan out. Below are some suggestions:
Blonde Lash Extension Colour
As you may expect, redheads and blondes look amazing with blonde lash extensions. This hue is especially fantastic for blondes since it perfectly blends in with the client's natural lashes.
Purple Lash Extensions Colour
Lighter eye colour and purple lash extensions look fantastic together! It is an excellent combo to let the eye colour shine when used on customers with blue and green eyes.
Green And Blue Lash Extension
Brown eyes look amazing with blue or green eyelash extensions because the brown colour of the eyes becomes the spotlight, creating a unique appearance.
You may use coloured extensions to have fun in a plethora of other ways. There are absolutely no bad decisions. However, some are preferable to others, so try to keep it within reason.
Tips To Choose The Best Coloured Lash Extensions
Coloured Lashes Material
When you are about to buy a coloured lash tray, the first thing you must take into account is the lash extension material. Like all conventional eyelash extensions, the material of the eyelashes will determine the quality of the product and its safety. Until now, the best material to make eyelash extensions is Korean PBT. So if you are looking for the best material, search for keywords: Korean PBT.
PBT is a material that ensures the safety of eyelash extensions for sensitive skin around the eyes and also the eyes. Besides, PBT lash extensions also ensure a stable curl for longer use. You can feel the lightness of the material as well.
At the moment, there are limited coloured lash fans suppliers. They often offer classic coloured lashes only. However, to meet the market demand, LBLS provides lash artists with all the premium quality Promade coloured lash fans. You don't need to worry when you can take home even classic and ready-to-graft lash fans.
Colour Quality
The next factor is the quality of the colour in the lash extension. Does the colour look realistic or fresh? Is it consistent? That are the questions you need to find the answer to when choosing colour lashes.
Easy To Pick
There is no meaning if you buy a strip of lash that you can not handle the picking, or it causes hand fatigue. So, the best-coloured lash extensions are the ones that you can grab and pick up effortlessly.
Residues Problem
Last but not least, it is whether you can remove the lash from the lash strip without sticking any residue. No residue is a must. Otherwise, you have to remove the residues or keep it stay and make the lash overweight with stickies it brings along.
LBLS Coloured Lash Extensions
If you scour all over the Internet to look for coloured lashes Australia, then we have your back. Still, we ship oversea too. With our high-speed shipping delivery, you can meet our product instantly.
LBLS Coloured lash extensions are made of Korean PBT. We also apply today's latest lash tinting technology Smart Colour to give eyelash extensions their brightest and most vibrant looks. You can feel the eyelashes as smooth as butter, eye-catching, soft, thin, light, and easy to pick up. Above all, it is safe for the human eye.
Additionally, LBLS is one of the few eyelash extension distributors currently offering classic and colour lash fans. We offer up to the six most popular colours today so that eyelash extension artists have more choices, such as pink, blue, green, red, white, and purple. In each Promade lash fan box, we divide it into small frames to ensure hygiene for each use of loose lash fans. In addition, you can also choose from colour mix boxes to add more choices when creating eyelash extensions.
Creativity is unlimited. Don't just recreate the classic models. Create more choices for your customers. A successful eyelash extension salon is a place that makes customers constantly surprised and amazed with constant progress.
Coloured lash extensions
look forward to seeing you!
Why Choose lily beauty lash supplier?
Qualified Products
All products are handmade with leading experts in eyelash extension techniques. 
We care about your order, from the appearance to the quality inside!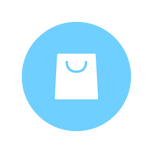 24/7 Customer Service
Always Listening, Always Understanding! 
Always free shipping for orders over $200! 
Any questions you have, we are there to respond!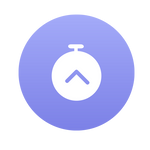 Lightning Shipping Speed
Support you with the fastest pickup and shipping! 
Even on holidays when we can reach each other!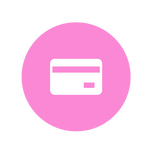 Variety Paying Method
We offer you the most modern payment method. 
Credit Card, Paypal, GPay.
Shop now, pay later with Afterpay and Zippay!