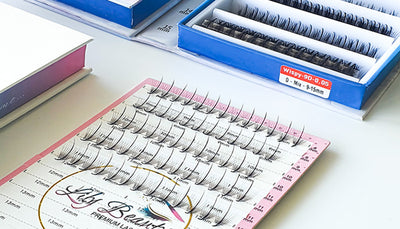 Collection:
Wispy Lashes | Spike Lashes | Camellia Lashes Wispy Lashes | Spike Lashes | Camellia Lashes Wispy Lashes | Spike Lashes | Camellia Lashes
Best wispy lashes in town? Here are some criteria lash artists must look for when buying them home. What are you waiting for? Click for more detail.
Introduction
Wispy lashes are widely known and popularized thanks to a famous trendsetter Kim Kardashian. Because of that, this type of eyelash extension is also known as Kim K lashes. 
There is no need to talk about the hotness of this eyelash style since its birth. At its peak, almost all customers who come to eyelash extensions salons ask for the lash style. 9 out of 10 will order wispy lashes. 
However, getting a beautiful wispy eyelash extension set is not easy. In addition to the skill of the eyelash extension artists, the quality of wispy lashes will contribute up to 60% to this success. 
By the end of this article, eyelash extensions artists will have the secret to choosing the most suitable wispy lashes to delight your clients and make your eyelash salon stand out from the crowd. Find out now.
What Are Wispy Lashes?
Wispy lashes are also known as Kim K lash extensions which are made by merging closed fans, individual lashes, and lash fans of various curls and lengths. Sometimes, as it has lash spikes, people also call it by the name spike lashes. Because they somewhat resemble natural lashes, the lash extension style is among the most popular styles of lashes.
Wispy Lashes Feature
The standout feature of the wispy lash is definitely the spikes that are 2mm to 3mm taller than the average lash height. In any style, these spikes also attract the eyes of the opposite person, even with simple gesture changes. It creates the personality of its owner. At the same time, the face is brighter, and the eyes seem deeper.
Importance Of Wispy Lashes
Wispy lashes contribute their presence to the variety of eyelash extensions. It is the fruit of creativity and innovation.
For eyelash extensions, artists adding an eyelash extension style will make their lash menu richer. Customers may have a wide range of options. Customers can transform more flexibly with eyelash extensions at each event, making their faces shine with their beauty. Before the wispy spike lash extensions, they could only choose between classic, hybrid, volume or mega style. They can now accentuate their individuality with spike lashes.
The result is customer satisfaction and an increased income at the end of each month for the eyelash artist.
Wispy Lashes - What To Look For
To be able to choose the most suitable spike lash extension for your eyelash extension salon, here are the factors you need to consider.
Spike Eyelash Extensions Material
Eyelash extension materials will be the decisive factor in the quality of eyelash extensions. If the eyelash extension materials are not guaranteed, an allergic situation for the customer may occur.
A good eyelash extension material needs to meet the following standards:
Safe for eyes and skin around the eyes

Create a homogenous finished product

Stable and long-lasting curvature

The colour is close to the natural eyelash colour

Similar in shape to natural lashes

Absorbs eyelash glue well

Water and chemical resistant
The best eyelash extension material on the market today is Korean PBT. PBT lash can achieve all the above mentioned standards at the highest combined level. Other materials, such as synthetic fibres, can produce similar products. Still, the colour will be different from the natural lashes. The adhesion ability is low, the curl is not stable, and the ability to retain is also poor. So, when choosing a brand of wispy lashes, look for brands that use Korean PBT in the ingredients of the lashes you buy.
Wispy Lashes Fans
You need lash fans, spikes, and single lashes to create spike lashes. You may not know that you can buy all 3 of these components ready-made without having to create spikes or fan lashes.
What you need to keep in mind when choosing good materials is to pay attention to whether the fan lashes are up to standard or not. Perfect lash fans must have:
Thin or pointy base

Even distance between lashes

Symmetricity

Lash roots are not twisted

Fluffy look of lash fans

Lash is gently attached to lash strip

No residue

At Lily Beauty Lash Supplier (LBLS), we have everything that lashes artists can "install" spike lashes with ease. We have single lashes, volume lash fans, Promade wispy lashes, closed fans, etc. 
You can make any wispy lashes style with our premium quality lashes. Some lash extension styles you can perform with wispy lashes as: classic wispy lashes, hybrid wispy lashes, wispy volume lashes, and mega volume wispy lashes. 
Our lash is made of Korean PBT. You can feel every single lash's softness, shine, black matte, and lightness, and the curvature is stable over time. 
LBLS lash fans have unique characteristics. Our perfect, uniform lash fans will be delivered to you in the most modern packaging with smart arrangement technique that can help you improve eyelash extension efficiency by up to 30%. 
You will not have to spend hours creating a fan or making a closed fan. You just need to make a lash map that suits your customers and order the most suitable size lashes. Your back, arms and neck will surely thank you for choosing products from LBLS. 
Our owner starts her lash career as a lash extensions artist. Thus, she understands the difficulties you are facing and the products you should have, so let her and LBLS help you to solve them. 
You can find out
more product details here
! Thank you.
Why Choose lily beauty lash supplier?
Qualified Products
All products are handmade with leading experts in eyelash extension techniques. 
We care about your order, from the appearance to the quality inside!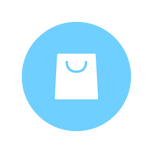 24/7 Customer Service
Always Listening, Always Understanding! 
Always free shipping for orders over $200! 
Any questions you have, we are there to respond!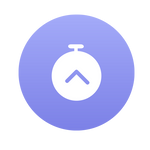 Lightning Shipping Speed
Support you with the fastest pickup and shipping! 
Even on holidays when we can reach each other!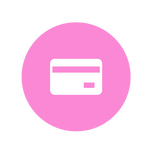 Variety Paying Method
We offer you the most modern payment method. 
Credit Card, Paypal, GPay.
Shop now, pay later with Afterpay and Zippay!