Collection:
Handmade Lashes Extension | Single Size Handmade Lashes Extension | Single Size Handmade Lashes Extension | Single Size
Handmade lash fans have become dominant & irresistible in the lash extension field. Here is what to look for when you buy handmade lashes. Read more.
Introduction
Handmade lash fans represent the meticulousness of lash artists. They were born in the flavour of making lash extension entrancess more open to anyone who wants to lash faster but still keep the quality on point. 
You can not deny symmetric handmade lashes when it has everything from perfect fan lashes. But the job of finding Mr right has never been easy. 
Here are some factors you should take into account when buying them.
What Are Handmade Lash Fans?
Handmade lash fans are lash fans made by lash artists or experienced artisans. In contrast with premade lash extensions, which are made by machine, they get the stand-out characteristics that even the most veteran lash artist must head off.
Handmade Lash Fans Characteristics
Symmetrical

Soft PBT

Matte Black

"Magnet" surface to glue

Beautiful blossom

Slim base

Long-last curl

No residue

Consistency

Saving
Importance Of Handmade Lash Fans To Lash Artists
Handmade fans lash extensions are an innovative solution in the lash extension industry. It is at the very heart of creating a new working style that is more efficient and effective for lash artists. In the long term, using Handmade lash fans will protect lash artist health and create a benchmark in quality for the lash business. 
When creating lash fans for a long time, lash artist health will be sorely affected by the long hold in one posture. The ready-to-graft fans are irresistible. It becomes the next generation of lash extension working solutions. It is a worthy investment in every aspect.
What To Look For When Buying Handmade Lash Fans
Handmade Fans Lashes Material
The first and foremost factor you need to take a closer look at is the handmade lash fans material. It indicates the safety and quality of the lash fans. The best material calls for PBT Korean. Its curl and long-lasting features will "persuade" even the most difficult requirement. PBT is also a material that can use on sensitive eyes, so PBT handmade lashes are a priority in general.
To learn more about PBT and the tips to distinguish all the market lash extension materials by the simple method, you can follow our deep analysis of lash extension materials.
Consistent Symmetrical Handmade Lashes
When it comes to handmade volume lashes, the perfect fans will be the next in a row to pay attention. Obviously, you can not buy the asymmetric lash fans. The standard fans must be beautiful blossoms. How to define beauty:
The space between lash fans must be equal

The more lash in a fan, the narrower it is in lash distant

Optimum rate at lash fans body: lash fans base 2/3:⅓

Optimum Glue Area: 2mm at lash fans base

No twisted lash base
Handmade Lash Fans
The outstanding feature of handmade volume lashes is the coverage. It works in not only volume lash style but also the mega lash extension style. Therefore, with its beautiful blossom when fanning, it can naturally cover all the sparse lashes and the gap if clients have one. From that, a fluffiness is created for the client's lashes. It will look denser and more attractive. That is when regular fans handmade shine its effect.
Matte Black Handmade Lashes
How can a lash fan appear naturally in natural lashes? Mostly it counts on its matte black colour. The matte black colour of handmade lashes fans differs from other black colours. There are a lot of shades. So, when you look for the closest colour to the black of the natural lash, don't forget to check the similarity of before-after feedback of the eyelash extension fans.
Slim Base/Pointy Base Handmade Fans Lash Extensions
Slim Base
The handmade fans lashes base speaks volumes. 
The smaller it is, the easier the lash artist can work with. The wider it is, the more glue it will hold.
Picture it. If you get a big, fat lash base, how can you measure how much it needs for the glue to ensure the bonding is right? If you, unfortunately, add too much glue, the lash will be overweight; the final look can be odd or clumsy. In the end, lash retention will definitely be affected. Otherwise, if you have a slim base, you can feel free to dip it into the glue. Even if you get a little more, it does not change the final result much. Because the glue amount at the base is optimum, you need a bit of practice, and you can master the glue amount needed to dip effortlessly.
Pointy Base
Besides, the pointy base form will also be an advantage in blending natural lashes. It grips better than a normal lash base! You will never expect people to look at your eyes and see a big lash base hanging in your lashes. It will make the lash line look weird. People look for eyelash extensions because of their naturalness. On thin base lashes, the adhesive is rarely visible. The thin base handmade fans have roots that are as thin as your own natural eyelashes. So the handmade lash fan's pointy lash base will make clients' lash extensions even more aesthetic. 
Last but not least, tip sharp stems (super fine ends) will support the lash artist to graft each lash easier. In general, the lash weight is lighter as well. In the end, lash retention is supported.
Consistency Of Handmade Fans Lashes
The next criterion you should not overlook when choosing handmade volume lashes is the consistency of the product. It takes years for the lash artist to be proficient in how to make a perfect lash. For the trusted lash supplier, the high-quality fan lashes will show how they can maintain the consistency of the product. Therefore, how long the brand can keep the product at the same quality is the answer to their service and customer trust. 
Number Of Handmade Lash Fans In A Box
It is a small detail, however, there is a case where the number of lash fans in the box does not speak to the quantity in the box label. You should double-check it and call the supplier if any is missing. We believe no lash suppliers will try to reduce the number, but err is human, especially handmade lashes made by humans, not machines. Hence, how the supplier reacts and responds will speak a lot about their service. 
At LBLS, we perform two-time check gates for quality and even the quantity. We encourage customers to double-check again, and we are always there for any questions and comments you have with the quickest solution.
LBLS Handmade Lash Fans
LBLS's handmade lash fans are made from the highest lash extension material quality. We invest in handmade lashes, the best PBT in the market. It has a super matte black. Your client will have the black, dense, fluffy, beautiful lash extension by the lash fans. You also can find our handmade lashes:
Absorb glue well

Regular fans

Thin and pointy lash base

Easy to apply

Less weight

Super matte black

A fluffy, dense, and beautiful final look

Long retention

Saving
Why Choose lily beauty lash supplier?
Qualified Products
All products are handmade with leading experts in eyelash extension techniques. 
We care about your order, from the appearance to the quality inside!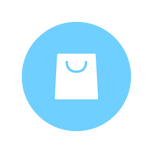 24/7 Customer Service
Always Listening, Always Understanding! 
Always free shipping for orders over $200! 
Any questions you have, we are there to respond!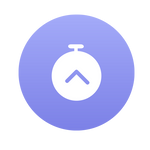 Lightning Shipping Speed
Support you with the fastest pickup and shipping! 
Even on holidays when we can reach each other!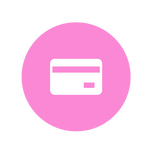 Variety Paying Method
We offer you the most modern payment method. 
Credit Card, Paypal, GPay.
Shop now, pay later with Afterpay and Zippay!