Collection:
Lash Glue & Liquids Lash Glue & Liquids Lash Glue & Liquids
Choosing the right eyelash glue extensions will give you control of the lash extension set. So, what to look for in a lash extension glue? Read now.
Introduction
You can not graft eyelash extensions without eyelash glue extensions. Your lash extension set will not last long if you choose the wrong lash glue type. You will waste a ton of money if you choose the unworking lash glue. That is why you need this article. In this piece, we will share with you all the required lash extension glue and the standard criteria you must look for when picking them. Let's get into them now!
What Are Eyelash Glue Extensions
Eyelash glue extensions are a dedicated lash adhesive for eyelash extension procedures. It is designed to bond lash extensions and natural lashes and maintain the bonding from 2 to 8 weeks, depending on each brand. You cannot remove it with normal products. It will come off only if you use a eyelash extension remover which is made for eyelash extension application.
Importance Of Eyelash Glue Extensions
Eyelash adhesive is the main tool to attach eyelash extensions to natural lashes. Without it, you cannot perform the eyelash extension procedure. With eyelash extensions artists, when choosing the suitable eyelash glue, you get the following benefits:
Ensures A Sustainable Bond Between Extensions And Natural Lashes
Eyelash glue binds the two surfaces of natural lashes and extensions, making them stick together into a unified whole. Thereby creating a thicker and more perfect eyelash effect for the person who uses them.
Money Saving
If lash artists choose the right eyelash glue, they will have strong, unobtrusive bonds. As a result, they can use the eyelash glue to the last drop without spending time investing in another bottle. Using the maximum effectiveness of each eyelash extension glue is how you save your spending budget.
Increase Customer Satisfaction
Thanks to tight and durable joints, your customers will be more than satisfied with the longer shelf life of lash extensions. 
Because they can have a better lash retention experience which is surely better than their previous one, there's no reason why they won't return to your lash salon.
Safety For Both Clients And Lash Artists
Using a standard eyelash glue will bring health assurance to both the client and the eyelash extension artist. In the long run, when exposed to chemicals, your health will be affected if you do not choose a safe and quality glue. Therefore, pay attention to the composition of the eyelash glue when choosing eyelash extensions glue.
Tips To Choose Eyelash Glue Extensions
Understand You
The first step in choosing the best eyelash glue for extensions lies in understanding your needs. You need to measure your location's average temperature and humidity to find the right eyelash glue extensions for your environment. There are many tools for you to know these parameters. A hygrometer Thermometer is one such product. A hygrometer Thermometer is a product of choice for eyelash extension artists for its near-absolute accuracy with respect to its surroundings.
Next, you need to know your eyelash extension speed. Depending on your eyelash extension speed, you choose eyelash glue extensions drying speed.
You should not choose glues that dry faster than your lash speed because that means the lash extension glue will dry before you put on the eyelash extensions. As a result, the eyelash extensions will fall off shortly after.
You also should not choose eyelash extensions that have a slower drying time than your eyelash extensions speed because that means when you release your hand, other lashes can stick to the lash you just applied. Then, the clumping condition of the eyelashes will happen.
Understand Clients
The second step in choosing the best lash extension adhesive for an eyelash extension artist is understanding your customer. Does your client have normal or sensitive skin? That is the crux of choosing eyelash adhesive. In lash adhesive, the most sensitive ingredient for customers is carbon black. This is the ingredient that makes up the colour of the eyelash extension glue. Therefore, if your client has sensitive skin, Super Clear lash extension glue should be in your cart. 
However, patch testing and understanding the customer's allergy history, if any, is a must. Even if it's the safest glue, it's still a good idea to test it on small areas to make sure it's safe for your clients. The ingredients in eyelash glue should be always clearly presented, making it clear to your customers what products are used on their bodies. That is the way to protect customers and eyelash extension artists.
Type Of Lash Extensions You Use
Maybe you do not know? Magic Glue can provide up to 8 weeks of lash retention when combined with LBLS' Promade lashes. Magic Glue has become one of the best lash extension glue Australia because of its fantastic bonding that can satisfy even the most high requirement lash artists. Therefore, using the right eyelash glue extensions for the type of eyelash extension you use is extremely important.
Your Budget
The next thing you need to consider is your budget. Eyelash glue is one of the ingredients that determine about 60% of the success of an eyelash extension set. This is not a product you should save on your investment budget. You need to have at least three bottles of lash extension glue in your lash cart for backup. 
If you are familiar with the humidity and temperature around the area you work in, you can change the number of glue bottles to be backed up to be more appropriate. If you are a mobile eyelash artist, choose a glue that works over a broader range of temperatures and humidity.
Eyelash Adhesive Suppliers 
The last factor is the lash brand you choose to cooperate with. The brand you trust selling lash extension glue should be a brand with an abundant stock so you can order at any time, especially during the high season. It would be great if the brand could serve both small business orders as well as large orders from large conglomerates.
Small eyelash extension salons often find ordering from large lash brands inconvenient. Delayed orders or delayed goods and shipping responses confuse small businesses. Therefore, you should choose brands that support customers quickly, whether the order is small or large.
Please allow LBLS to have 5 seconds of advertising about us at this point. We have more than ten years of experience manufacturing and distributing eyelash extension products. We consider our customers the core in our business. As long as you place an order with us, whether the order is large or small, we will serve you with the utmost respect. Please contact us if you have any questions or concerns about eyelash extensions.
We look forward to assisting you!
Recommended Lash Extension Glue
Lash Experts
For lash experts, LBLS SPEEDY Adhesive is the first choice. With just 0.5 seconds at drying speed and customers enjoying up to 6 weeks of lash retention, this option is hard to turn down.
Lash Beginners
For rookie lash artists, LBLS would like to introduce you to Lady Black Glue eyelash glue extensions. With 3 to 4 seconds of drying time, novice eyelash extension artists have enough time to adjust the joints or precisely place the extensions.
Lash Learners
Sky Glue is the lash extension adhesive we recommend to individuals who are learning eyelash extensions. This is the most economical eyelash glue extensions that eyelash extension practitioners can choose from. It also gives the most realistic feeling when you start to apply it to the human eye. Whether it's an eyelash extension glue for a beginner or just starting a career in eyelash extensions, the ingredients of Sky Glue are incredibly safe and standard. 
You should not be tempted to choose too cheap options for eyelash extensions glue even if you do not have income from eyelash extensions because it may contain potential health risks for those using them.
Everyone Choice
If Promade lashes ever made you feel amazed, then fall in love with them, then Magic Glue is the eyelash glue extensions to have in your lash cart. This is a pair of cards born for each other. You will be surprised again when your eyelash extension set can reach eight weeks' shelf life.
In addition, Super Clear Adhesive is also an eyelash extension glue that everyone should have. Because it was created for customers with sensitive eyes, always have a bottle of eyelash glue for sensitive eyes at your eyelash extensions salon that will help you confidently greet any customer.
LBLS Eyelash Glue Extensions
Understanding how strong lash extension glue affects to the career of any lash artist, we have a wide range of eyelash extensions. You can find what you need, from eyelash glue for normal skin to sensitive eyes at LBLS. We are always transparent about the ingredients used in each bottle of eyelash glue extensions to help you get the most objective view of the product you are about to choose for your lash salon. If you have difficulty choosing the most suitable glue, do not hesitate to contact us.
Why Choose lily beauty lash supplier?
Qualified Products
All products are handmade with leading experts in eyelash extension techniques. 
We care about your order, from the appearance to the quality inside!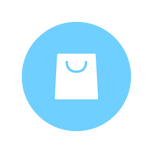 24/7 Customer Service
Always Listening, Always Understanding! 
Always free shipping for orders over $200! 
Any questions you have, we are there to respond!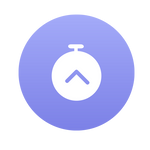 Lightning Shipping Speed
Support you with the fastest pickup and shipping! 
Even on holidays when we can reach each other!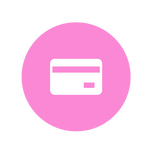 Variety Paying Method
We offer you the most modern payment method. 
Credit Card, Paypal, GPay.
Shop now, pay later with Afterpay and Zippay!