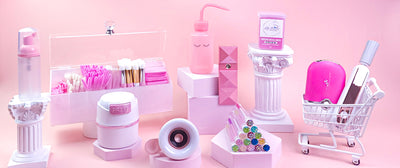 Collection:
Lash Accessories Lash Accessories Lash Accessories
On the way looking for the best lash accessories? The site is for you. Your time scouring the Internet can be saved here. Let's dive into it now.
Introduction
Owning the best lash accessories will be a game changer for any lash artist. They can accelerate the work speed. Concurrently your work rhyme can be more harmonized. In contrast, you will have to face lower lash speed and customer dissatisfaction. So, what to look for when buying eyelash extension tool and how to save money on these? Dig into now.
What Are Lash Accessories?
Lash accessories are tools that support lash artists in the lash extension application process. They have a wide range of products, but they are divided into three categories:
Before lash extension treatment

During lash extension treatment

After lash extension treatment
Importance Of Lash Accessories
Eyelash extension accessories bring a whole new working experience to eyelash extension artists. They are the most powerful assistants to make their job easier. Without them, the job of eyelash extensions can hardly be completed.
There are three most basic benefits of lash accessories to mention, they are:
Increase The Working Speed And Efficiency Of The Eyelash Extensions Artist
You will not be able to deny the effect of nano mister in increasing the glue speed of eyelash glue. You also can't turn a blind eye to the fact that Glue Flower Cup shortens your creation of lash fans. 2 simple examples of 2 products in a wide range of lash accessories that can speed up your workflow surely make you eager to know more products.
Make Customers Satisfied
When the eyelash extension process is shorter but has a long-lasting effect, your eyelash salon is definitely a place your clients have to return to. Having satisfied customers means you will have more loyal customers.
Savings
The last benefit that needs to be emphasised is the savings that lash extension accessories bring. When you can use the exact amount of lashes and every drop of lash glue and primer down to the last drop, that's how you save on key materials. Lash accessories are born so that you can make the most of the main tools. As a result, you use your money efficiently and save money buying new materials.
Tips For Choosing Lash Accessories
Brand Reputation
Do you have a favourite brand of eyelash extensions? Don't be afraid to explore other products, such as lash accessories, on their shelves if they have one. Why? Because usually, each manufacturer and distributor will have a strategy to develop a product group where all products will support each other. They often work best when they work together.
For example, at LBLS, our Magic Glue will work at its peak, providing the strongest bond when used on Promade lashes. This principle works similarly to other products in the same product family of a brand.
Besides, if you buy from the same brand, you also save on shipping costs and get attractive offers if new products are launched.
A reputable brand will always uphold the criterion of providing customers with a consistent experience. So in every product that is sold, they will ensure its quality is guaranteed. If you are satisfied with eyelash extensions from one brand, let's start with their other products!
Product Ingredient
The second secret when choosing eyelash accessories lies in the clarity of product ingredients. You need to know what ingredients the products contain. The more detailed the notes on use, the more detailed the seller shows that the seller cares about the user.
Combo Offering
Eyelash extension tool will sometimes be sold in combo with the main product. Distributors will select products commonly used by industry experts and offer suggestions to buyers in combos. If you see these introductions, take a moment to review these product's information. Sometimes you also get savings when buying products in combination instead of individually.
After-Sales Services
The final piece of advice concerns after-sales support. The consumer's best option will only be recognised for all items, particularly eyelash extension accessories if the after-sales support is up to grade.
Suppose you have questions about the product or have problems with shipping, etc. You need to get the support of the seller. You can only buy with peace of mind knowing that after receiving the goods, someone will support you if there are any problems related to the product.
Recommended Lash Accessories For Lash Artists
Nano Mister
Speaking of Nano Mister, people talk about how it accelerates the lash adhesive curing time. It is especially effective in conditions where your office lacks humidity or the weather is not favourable. You can use this eyelash extension tool to improve the curing of the glue, making the bonds stronger. The result is longer lash retention and happier customers.
Electric Eyelash Fan
Mini fans are yet another excellent item in the lash accessories category. This product can enhance sales for your eyelash salon in addition to enhancing the eyelash glue's capacity to cure when you sell it in an after-sale kit.
Hygrometer Thermometer 
How can you tell if your work environment is good for eyelash extensions? A hygrometer Thermometer can help you. Thanks to this product, you can know when to increase or decrease the temperature, increase the humidity, or use products that make fast-curing adhesives.
Macro Lens With Ring Light
As an eyelash extension artist, it will be extremely regrettable if you do not know how to take good pictures to promote. No need for natural talent. With today's technology, you can produce expensive photos just using the right tools. Macro Lens with ring light will ensure you have the best angle and light to capture those eyelash extensions that bring out the beauty of your client's eyes.
Lashes Sticky Card 
Do you often create your own lash fans? If so, how do you usually arrange them? Lashes Sticky Card gives you professional arrangement. As a manufacturer and distributor known for its eyelash extension products, LBLS has a system for classifying and sorting the size of lash fans. We created Lashes Sticky Cards so you can have the opportunity to use this professional arrangement for your fans.
That is 5 out of 37 amazing lash accessories on our list. You will feel more confident, happier, and protected doing lash extensions with them.
LBLS Lash Accessories
Regarding lash accessories of LBLS, we strive to ensure consistent quality in all the products we sell. 
The products we choose to sell in the eyelash extension accessories section are products that thousands of eyelash extension artists have used over the years. We've narrowed it down to the 37 best-selling products that any lash techs should try in their lifetime. 
Not only that, but we also produce new products every year to meet the growing demand from eyelash extension artists. Lashes Sticky Card is the product launched in 2022. The product is also well received by our partners. 
Whether you are a novice or an experienced artist, owning lash extension accessories will give you a better working experience. Let's work in a new style, invest in the necessary tools, and shorten the time to maintain a same posture while still ensuring customer product quality. Ultimately, using them is to protect your health. 
Why Choose lily beauty lash supplier?
Qualified Products
All products are handmade with leading experts in eyelash extension techniques. 
We care about your order, from the appearance to the quality inside!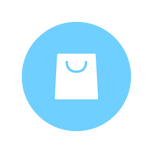 24/7 Customer Service
Always Listening, Always Understanding! 
Always free shipping for orders over $200! 
Any questions you have, we are there to respond!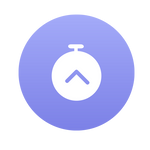 Lightning Shipping Speed
Support you with the fastest pickup and shipping! 
Even on holidays when we can reach each other!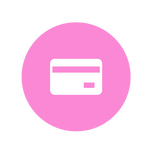 Variety Paying Method
We offer you the most modern payment method. 
Credit Card, Paypal, GPay.
Shop now, pay later with Afterpay and Zippay!