Collection:
Lash Tweezers Lash Tweezers Lash Tweezers
What common characteristics should a pair of perfect lash tweezers have? Here are some essential tips when choosing your partners. Read more.
Introduction
Lash tweezers have become a staple in the eyelash extension industry. 
Without a pair of tweezers to separate the lashes, you can't go to the eyelash extension grafting step. However, choosing eyelash tweezers is never easy, even for veteran eyelash extension artists. 
Often, it will take years of experience to draw out the characteristics of a pair of tweezers that each eyelash artist feels best serves their job. Still, it only takes under 3 minutes to get the secret to choosing the perfect pair of tweezers with this article because this experience is shared by LBLS - a unit that manufactures and distributes eyelash extensions and lash supplies and our seasoned eyelash extensions artists. 
What are you waiting for? Roll up your sleeves and roll down to the bottom right now.
What Are Lash Tweezers?
Lash tweezers are eyelash extension tools. They are used to grasp and attach eyelash extensions to natural lashes. The eyelash extension tweezers' firmly gripping tips can readily grab all types of eyelash extensions.
The Importance Of Lash Tweezers To Lash Artists
Because they are present in all phases of an essential eyelash extension operation, lash tweezers become an indispensable tool in every eyelash salon for duties such as isolating, picking up, grafting, and removing eyelash extensions strand. 
Additionally, selecting the appropriate lash tweezer set can lessen the possibility that an eyelash extension artist's hands, wrists, neck, and spine may get sore and unpleasant after being under strain for a prolonged period of time.
What To Look For When Buying Lash Tweezers?
The question "How do I choose lash tweezers?" is one that we are frequently asked. For simple and successful lash extensions application, especially when performing volume lashes, having the appropriate eyelash extension tweezer set is essential. When selecting the ideal lash extension tweezer for you, there are a number of things to think about.
Lash Tweezers Material 
Material is the core of any product. So, the best tweezer for eyelash extensions is the one made out of the best material. 
At the market right now, when it comes to eyelash tweezers, titanium and stainless are two well-known and widely known names. Titanium lash tweezers are more expensive than stainless lash tweezers. However, the latter can achieve the same results as the former, although it requires more care. 
You should have both of them in the lash cart. However, if you want a more economical choice, go for stainless steel eyelash extension tweezers. Just add more care to it, and you will be fine.
Lash Tweezers Tension
Choose a lash extension tweezer set that can be readily released yet has enough tension to hold individual lashes. Additionally, be sure you are not using too much strength to shut them because if you have to use intense energy just to close them, the tension is too much for you.
Lash Tweezers Perfect Points
The next thing a lash artist should take into account when choosing a tweezer for eyelash extension is the perfect points. 
When closed, the tips of your tweezers should be perfectly touched with the other half. There is no gap between them. This feature is required in every eyelash extension tweezers, and especially the basic requirement that needs to be present in the volume lash tweezer. This makes sure you have a firm hold on the eyelash extension and makes it simple to create fans while applying volume lashes.
Lash Tweezers Length 
The best length of eyelash extension tweezers is the length that suits your hand. There is no one measure that is 100% accurate when it comes to this tweezer size. 
Commonly, eyelash extension tweezers will be manufactured in the range of 12cm to 14cm. This is a typical length. However, please share your hand length information for more accurate advice to ensure the product you choose is suitable for your hand length. Or you need to go try it out in person.
Lash Tweezers Style
People often refer to the shape of tweezers' tips when it comes to lash extension tweezer style. 
There are straight tweezers, letter-shaped tweezers, curled tweezers, etc. According to the experience of veteran eyelash extension artists, each eyelash extension artist needs two sets of eyelash extension tweezers. 
Detailed speaking, you need 1 set of lash tweezers for eyelash isolation and one set exclusively for eyelash extension grafting. Typically, classic lash style and isolated lashes are applied using straight tweezers. L-shaped tweezers, aka best lash tweezers australia or curled eyelash tweezers are often used in volume or mega lash sets. These two eyelash extension tweezers styles provide you more control by allowing you to grip fans as parallel to the lash strip as you can.
Ultimately, picking the best tweezer for eyelash extensions comes down to personal choice. And you know, only you know what makes you comfortable. 
Lash Tweezers Colour
You might not be aware of it, but a high-end set of eyelash extension tweezers can help you win over consumers. 
The eyelash extension tweezers' colour can enhance a salon's aesthetic and reveal something about the person who picks them. That's why you should choose eyelash extension tweezers that have tones that can communicate with other tones in your eyelash salon. 
A set of eyelash extension tweezers in vibrant hues may also make a statement in any advertising material for your eyelash business. Customers who pay attention to detail, in addition to product and service quality, are the ones that spend the most money on beauty services. Therefore, paying attention to detail while selecting your lash products can help you stand out from the competition.
LBLS Lash Tweezers
Eyelash extension tweezers at LBLS are eyelash tweezers made of Surgical grade - Japanese stainless steel. We have tested many materials for eyelash extension tweezers, which is the best balance between efficiency and investment cost for each eyelash extension artist. 
We are confident to be one of the business units owning the most diverse collection of lash tweezers on the market today.
You can find separate lash tweezer sets for isolation, picking up and grafting. Based on your preferences and habits, there are many tweezers curvatures for you to choose from. You can even choose them according to the type of lash style the customer chooses. 
Not only stopping there, but LBLS also brings you a collection of colourful eyelash extension tweezers so that the eyelash tweezers are not only a tool to help the eyelash extension artist work but also one of the products that increase aesthetics and connection with other items in your eyelash salon.
Why Choose lily beauty lash supplier?
Qualified Products
All products are handmade with leading experts in eyelash extension techniques. 
We care about your order, from the appearance to the quality inside!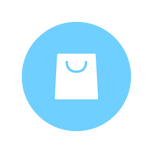 24/7 Customer Service
Always Listening, Always Understanding! 
Always free shipping for orders over $200! 
Any questions you have, we are there to respond!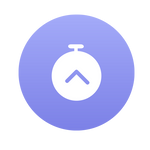 Lightning Shipping Speed
Support you with the fastest pickup and shipping! 
Even on holidays when we can reach each other!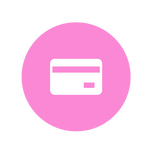 Variety Paying Method
We offer you the most modern payment method. 
Credit Card, Paypal, GPay.
Shop now, pay later with Afterpay and Zippay!