3D Vs 5D Lashes: Which Lashes Are Better For Volume Style?
3d vs 5d lashes - how much difference do they make? Lash artists can push the lash service to a new level when you grok the main point. Read now.
Introduction
3d vs 5d lashes is a hot topic for rookie lash artists and veteran lash artists when they are about to share the differences between these two best-selling lashes. Based on experience, lash source, and skills, a lash set of 3D or 5D lashes will totally blow clients' minds with the final look. So, what are the real differences? Are they just voluminous? Is there any way to combine these two dimensions and make them unrivalled?
In the article, LBLS will share with you everything about them. We will help you to get beyond the battle of 3d vs 5d lashes. We also share with you the secret to choosing the best 3d lashes and 5D lashes on the market,
Don't let you wait longer. Let's get started.
3d Vs 5d Lashes - Which One Is The Best?
To understand the difference between 3d vs 5d lashes, we first need to understand the characteristics of each of these extensions.
What Is Volume Lash Extension?
Volume lash extensions are a style where many thin lashes are attached to each natural lash, giving the client's eyes a stunning voluminous appearance. The volume lash extension procedure determines the ratio. The ratio can be 1:2, or 1:3, or 1:4, etc.
Two-dimensional eyelash extensions, aka 2D lashes, refer to 2 lash extensions that are glued together as a fan, and then the fan is attached to a single natural lash. It is 2D lashes. It is referred to be 3D if 3 lashes are put on every single natural hair. 
Hence, when we put 3d vs 5d lashes on the scale, you can say they are both volume lash extensions. Volume lash extensions offer a more voluminous, fluffy effect to natural lashes.
3D Eyelash Extension
What Are 3D Lashes?
3D lashes are known as 3D Russian volume lashes. They are three lashes attached to a single natural lash. People often refer to these types of lashes as volume lashes. 
To express the number of lashes in a lash bouquet or fan, people use the formula: number of lash extensions in a fan + D, which stands for dimension. 
Understanding the characteristics of 3D lashes will give you a big advantage in digging into the difference between 3d vs 5d lashes later on.
3D Lashes Benefits
The use of 3D lashes has a lot of advantages. They not only give off a natural appearance but they may also be used to cover up flaws and dark circles. They also eliminate the need for eye makeup, enabling your clients to get dressed quickly without sacrificing their appearance. They are fantastic for many reasons. Following are a few of the benefits.
These eyelashes give your clients natural lashes immediate definition and volume. Their entire presence offers your client the finished look of a spectacular model. The nicest aspect about 3D lash extensions is how the lashes can be incorporated into your daily routine. These lash extensions can be used every day. The 3D lashes are preferable in the office for a more laid-back, casual appearance.
Besides, these 3D lashes can mimic the impression of mascara. The increased intensity will help your client feel more at ease and confident in their look. Rather, 3D extensions maintain curliness considerably better, letting clients keep them for a longer time.
5D Eyelash Extension
What Are 5D Lashes?
5D lashes are lash extension dimensions in which five extensions will be adhered together to form a lash fan. People use the lash fan to graft to a single natural lash to add volume and definition to the lash line, making people's eyes more gorgeous.  
5D lashes not only complete the natural look of those who have them on their eyes, reaching incredible lengths and being created to convey elegance and attractiveness.
5D Lashes Benefits
The design of 5D lashes is distinctive. Since these 5D lashes are pleasant to wear, they are suitable for daily use. Even if you are at home or outside, they are particularly beneficial for those who wish to seem gorgeous without wearing eye makeup.
Based on the manufacturer, these lashes come in different thicknesses and quality. These 5D lashes are made of the thinnest extensions, so the lash fan offers astounding volume. Besides, it does not create overstretching or stress on natural lashes.
These lashes are ideal for photo ops and special occasions. They look great with elegant gowns. The 5D lash extension is ideal for your client seeking a dazzling look.
3d Vs 5d Lashes - Common Characteristics
We can't deny that both of these lashes give a luxurious and pretty look. They can add length and volume and define the lash line better than classic lashes. 3d vs 5d lashes produce a more opulent appearance that is guaranteed to turn the heads of everyone passing your clients.
In addition, they are lash fans so that the application time will be cut down compared with 2D lashes or classic lash style. 
3d Vs 5d Lashes - Main Difference
Difference Between 3d And 5d Lashes 

Criteria

Number Of Lash Per Fan

Finished Look

Target Clients

Best suit for?

How long does it take?




Price

Rookie or veteran lash artists?

3D Lashes

3

Voluminous, natural look

Sparse eyelashes. Clients who love to have more volume in natural lashes

Daily use

About 1.45 hours

Expensive than classic lashes

3D lashes work best for both novice and experienced lash artists.

5D Lashes

5

Dramatic look

Thick and healthier lashes

Photoshoots, parties.

About 2 hours

Expensive than classic lashes

5D lashes work best for both novice and experienced lash artists.
The thickness of the lashes is the fundamental distinction between 3d vs 5d lashes. They share common characteristics and are voluminous compared to classic lash and the popular name on the market. Both kinds, nevertheless, offer advantages and drawbacks.
Clients with born sparse natural lashes will get the benefits from 3D lashes. It lengthens and thickens your client's lashes. 5D lashes can do the same. However, its role is to create an impression. 3D can be used on a daily basis. Still, 5D is much better for a party or an event you need a glamorous look.
A common pick is volume lashes like 3D lash or 5D lash for dramatic appearances. Volume lashes may lengthen and volumize your client's lashes, but they can sometimes make your client appear unnatural. Still, in terms of natural-looking, compared to 5D lashes, 3D lashes are much more suitable for those who look for a bit of voluminous and still in the safe zone that it is not too dramatic. 
In addition, if your client usually wears fake lash strips, 3D lashes are better. They look more real than fake ones. With the right care, 3D extensions may last far longer than conventional artificial lashes.
Since they appear more lifelike, 3D eyelashes are more well-liked. The 3D eyelash may help someone with thin, short lashes create a dramatic effect. In contrast, people with thicker lashes should pick up 5D lashes instead. More importantly, they work best for people whose lashes have difficulty naturally developing. 
Last but not least, when it comes to the price of 3d vs 5d lashes, 3D lashes are less costly than 5D lashes. Therefore, you should consult your clients on which is the best for them based on their natural lash status and the look they are looking for.
3d Vs 5d Lashes - How To Care For Them
Now you know the main features of 3D and 5D lashes and also the difference between 3d vs 5d lashes. Please continue to follow the standard care suggestions that customers need to follow to keep the maximum retention of their eyelashes.
24 Hours Rule - Must Follow
Clients should not wet their lashes in the first 24 hours after leaving the lash salon. In a detailed manner, they should stay away from water or high humidity or steam environments. The principle is required for both the full lash set and the infills.
Oil-Based Products - Enemy
Please go directly to oil-free products for any product clients are about to use on the face.
Mascara - Enemy
It is recommended not to use mascara when your clients have lash extensions on their eyes. It can create volume. However, the weight increases for natural lashes also weigh up. Besides, the possibility of infection is likely strong. Lash fallout may happen quickly, and the next expense bill on the infill might be big. Even if it is 3D lashes or 5D lashes, the harm is still a hidden potential.
Eyeliner - Enemy
Eyeliner destroys lashes. It makes lashes muddy. More importantly, it is the most difficult thing to remove.
Stop Using The Naked Hands To Touch The Lashes
Tell your clients not to touch the lashes or eye areas with bare hands. When they need to adjust or brush the lashes, make use of the lash brush. Avoid touching the eyelashes with their fingers. The lash brush is more sanitized.
Patting Eyelashes - Enemy
Avoid patting eyelashes with a cloth. 
Using Dedicated Lash Shampoo
Use a dedicated lash wash to clean the lashes. In case your clients are unsure what to use and what not to use on lashes, let's put a small leaflet into the after-care kit that includes lash artist contact and the recommended products.
Brush Their Lashes Everyday
To always have the best lashes, don't forget to brush your lashes every day with a specialized brush. That is what you should tell your clients. It will prevent their lashes from clumping. If there is any leftover debris, it will fall off right away.
Let's Lashes Dry Naturally
Wait until their lashes are completely dry before brushing.
LBLS 3d Lashes And 5d Lashes
LBLS eyelash extensions are made from Korean PBT. All of our lashes go through a strict quality control process to ensure the lash fans you receive are perfect eyelash fans:
3d Vs 5d Lashes Symmetry
The distance between the lashes is even. The fan opening is standard in each lash fan.
The Glue Base Is Pointed, Small And Absorbs Glue Well
The outstanding feature of LBLS 5D lash fans and 3D lash fans, and all our eyelash extensions, is their excellent ability to absorb eyelash glue. 
To achieve this amazing absorption effect, our artisans and technical teams have tested different types of PBT materials to achieve the most optimal combination. The LBLS eyelash extension base has a small base. The standard amount of glue is just enough to keep the root of the lashes from separating and also leaves enough space for the eyelash artist to dip the lash fan into the glue when attaching the fans to the natural lashes. 
You will feel how wonderful this perfectly sized lash base is when attached to your natural lashes. They create a great "blend" effect. Even a novice eyelash extension artist can easily control grafting with a standard lash base.
Shiny, Glossy Blossom 3D Lash Fans And 5D Lash Fans
Our eyelash extension wouldn't be so beloved by eyelash extensions artists if it weren't for the shiny, utter matte black look and standard spread that helps it blend seamlessly with the client's natural lashes. 
Variety Of Sizes And Curvature
We understand that with a diverse customer base, eyelash extension artists need different types of lashes to fulfil their client's requirements. That's why we produce 3D Promade lashes, 5D Promade lashes and 5D Handmade lashes. This abundance will help you diversify with each type of eyelash extension for your customers.
You can create a variety of styles for volume or hybrid lashes. 3D or 5D lashes are also extremely suitable when dealing with a wide gap in your client's natural lashes.
Quality Consistency
Besides, we also pay great attention to the uniformity of product quality. We have two rounds of quality checks, ensuring that the lashes that reach the customer are perfect.
Push Up Lash Speed
It would be remiss not to mention that when you use 3D and 5D lashes from LBLS, eyelash extension artists can speed up your lash speed. Using ready-made lash fans will shorten the length of the eyelash extension process. Since they are ready-to-attach fans, you can simply dip them in glue and apply them to your client's natural las.
With the uniform quality of the extensions, eyelash artists can also enhance your client's satisfaction. The softness, smoothness, and fluffiness of both 3D and 5D lashes will knock down any fastidious customers because you have on your hand the premium lash extension quality: PBT lashes.
3D Lashes And 5D Lashes Increases Lash Artist's Revenue
Last but not least, 3D lashes and 5D lashes can make a lash artist revenue surge. Why? Because you offer clients the prominent lash extension set. It has longer retention, and the finished look is gorgeous. Why do they not come back for the beautiful set?
Wrap It Up
It's a big picture when we put 3d vs 5d lashes on the scale. LBLS hopes that the sharing in this article has partly answered your questions about 3D and 5D lashes. A different choice will bring a big change in appearance and application time for these types of eyelashes. 5D and 3D lashes are the two most popular types of eyelashes on the market today. Choosing the right quality lashes will make you stand out in the eyelash extension market.
LBLS offers the highest quality and safest eyelash extensions for the user and the applicator. We are extremely honoured to have your visit. Please refer here for more information about each type of eyelash and detailed size.
Wish you a good day!
Thank you!
Why Choose lily beauty lash supplier?
Qualified Products
All products are handmade with leading experts in eyelash extension techniques. 
We care about your order, from the appearance to the quality inside!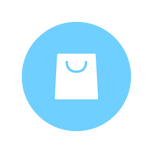 24/7 Customer Service
Always Listening, Always Understanding! 
Always free shipping for orders over $200! 
Any questions you have, we are there to respond!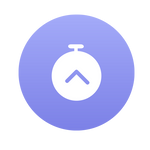 Lightning Shipping Speed
Support you with the fastest pickup and shipping! 
Even on holidays when we can reach each other!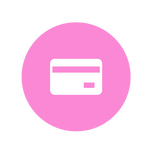 Variety Paying Method
We offer you the most modern payment method. 
Credit Card, Paypal, GPay.
Shop now, pay later with Afterpay and Zippay!