Collection:
Lash Tapes Lash Tapes Lash Tapes
Here is how to choose the best lash tape for the lash extension procedure. Don't look away. Helpful information is right in front of you. Click now.
Introduction
At the core of every lash extension's observation is lash tape. When you need a big picture of the client's lash, you must have lash tape for eyelash extensions. Without the lash tape, you can still see the lash roots and the surrounding states. However, you can not see clearly. That is why the product becomes essential in the lash cart of any lash artist. So, what are the tips for choosing the right one? Let's get started.
What is Lash tape?
Lash tape is one of the eyelash extension supplies used for taping the eyelids (pulling it up), making it easier to view the eyelash's root clearly. In addition, lash artists also use it to secure the bottom lashes.
The Importance Of Lash Tape To Lash Artists
A lash tape is an indispensable tool for any eyelash extension artist, whether you are a new or experienced eyelash extension artist. Eyelash tape will help eyelash extensions artists better see their clients' lashes better, making eyelash extensions easier for lash techs by isolating the lashes naturally. Lash artists cannot separate and work in each area without the lash tape to secure each spot.
In addition, eyelash extension artists also shared that they often use lash extension tape to fix the lash pad and add extra security in case the pieces are too slippery or easily moved in the lower eyelid area.
Last but not least, the product is also applied to protect the jade stone from being damaged. Three essential, simple, but indispensable effects of lash tape speak to the importance of this item in the daily work of eyelash extension artists.
Tips To Choose Lash Tape 
Lash Tape Material
The critical thing to consider when choosing any product is to look at the ingredients. This principle works with eyelash tape too. 
Good lash tape should be made from safe and breathable materials for the skin around the eyes. If it causes skin irritation or gives a hot sensation to the client, that is the type of lash tape you should stay away from. 
Besides, good tape for eyelash extensions also needs to be thin and light, not too thick. A suitable material example is non-woven fabrics. The material is comfortable and skin-friendly. It also locks water efficiently. After a long period of time on a lash bed, there may be some water or sweat. The tape can take care of it and support the lash artist working smoothly.
Lash Tape Characteristic
It sounds fundamental, but it is an element that we want to emphasize. A good lash tape sticks to the skin's surface and can be removed easily. 
There are many types of tape on the market today. They just stick to an average level or almost no stick at all. So you need to choose the lash tapes that are manufactured specifically for eyelash extensions. They need to keep the specified areas of skin in place to ensure that eyelash extensions artists can work on that area without worrying about the lower eyelid pads or the skin under the eyes moving. If the tape is too easily moved, using tape won't do any good.
In addition, another vital feature is the ability to remove painlessly and effortlessly. You will never expect after a period of lying down to have beautiful eyelashes, when removing the tape, your client will have to experience terrible pain. 
More importantly, you must choose lash tapes that work for sensitive and oily skin. If necessary, invest in different types. Since dry skin may only need lash tape with moderate stickiness. Oily skin needs lash tapes with strong adhesion on the skin. The lash tape never goes to waste. In fact, they help you to apply eyelashes more straightforwardly, especially when you have to work in the corner of your eyes or have to deal with baby lashes.
Lash Tape Compatible
As we mentioned earlier, sometimes you must use a combination of lash pad and tape. Therefore, the lash tape you use must adhere to the lash pad if you want to use lash tape for this feature. Some types of lash tape have a stretch feature, making the tape application and removal experience more pleasant than ever. You can look for this function next time you buy lash tape.
Lash Tape Colour
The next element is the colour of the eyelash tape. There are many colours for you to choose from.
If you are an eyelash extension artist and lash extension trainer, you will need multicoloured lash tape to illustrate your lessons.
Another case is colours that contrast with the client's skin tone. To be able to see your lashes clearly, contrasting colours will help. In addition, choosing a lash tape colour that matches the primary colour of your lash salon is also a way to increase the impact of your eyelash extension salon.
Most of the time, you'll find white lash tape s, but don't forget to diversify your options to make your eyelash extensions stand out in the eyes of your customers.
Lash Tape Type
There are three basic types of lash tape: sensitive, normal, and oily. You can choose the type of product you like based on your needs. However, we encourage our partnered eyelash extensions brand and artists to have all three types of lash tape in their lash cart because you will most likely need a combination of all 3. For example, if the skin on the client's forehead is a normal skin type, you can use normal eyelash tape, but if the skin under the eyes is oily, the oily lash tape should be used.
Lash Tape Dispenser
A good lash tape needs to be compatible and work well with the lash tape dispenser. We want to emphasize here that it comes in standard sizes with the usual lash tape dispensers. And it's easy to cut. 
If the lash tape dispensers can't cut it, you'll need to invest in an extra pair of scissors. 
However, don't worry too much about this, as most lash tapes can be torn by hand. But eyelash extension artists need a lash tape dispenser to ensure hygiene and make using lash tape when operating more convenient. You usually only need one hand to tear the lash tape when it is in the lash tape dispenser. That is the time the lash tape dispenser becomes handy.
LBLS Lash Tape 
The lash tape, along with the eyelash extensions, is among the most necessary items. That is why LBLS uses a separate column to display our lash tape products. 
We have the most famous 3M tape, which is the best favourite of lash artists over the years. We also have colour lash tape and sensitive lash tape in different sizes. They are all dedicated lash tape, so you will find your best suit in no time. With more than ten years of experience in the beauty industry, we understand the need of lash artists and always try our best to fit your needs. 
We hope that these tips from our article will help you get the main idea when choosing the best tape for eyelash extensions.
Stick the lashes, and make a smart choice.
Why Choose lily beauty lash supplier?
Qualified Products
All products are handmade with leading experts in eyelash extension techniques. 
We care about your order, from the appearance to the quality inside!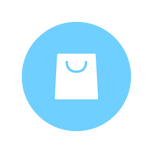 24/7 Customer Service
Always Listening, Always Understanding! 
Always free shipping for orders over $200! 
Any questions you have, we are there to respond!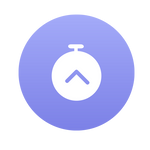 Lightning Shipping Speed
Support you with the fastest pickup and shipping! 
Even on holidays when we can reach each other!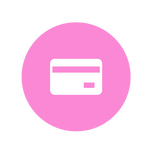 Variety Paying Method
We offer you the most modern payment method. 
Credit Card, Paypal, GPay.
Shop now, pay later with Afterpay and Zippay!