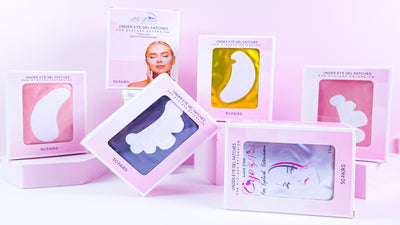 Collection:
Eye Gel Pads Eye Gel Pads Eye Gel Pads
How to choose the best eye gel pad for eyelash extensions? The tips are here. Delve into now to get valuable content from seasoned lash artists.
Introduction
The eye gel pad not only becomes helpful in lower lash isolation but also provides a wonderfully soothing experience for the eye area during 2 to 3 hours of eyelash extensions. Your client can't say no to it, so how could an eyelash artist lack this product in their lash cart? 
Obviously, this is a necessary item for the eyelash extension process. However, not all lash techs know how to choose an eyelash pad gel that is financially suitable and useful for their targeted client. This article will suggest simple tips that are easy to apply and the most important bullet points that an eye pad gel must have.
Let's get started.
What Is An Eye Gel Pad?
An eye gel pad is a pad placed under the customer's lower eye to separate the lower lashes to help the eyelash extension artist see and perform eyelash extensions more easily. The effect of a gel eye pad does not stop at securing the lower lashes. But it is also a pad to protect the skin around the eyes. Its construction is thicker than lash tape for this protection purpose.
In addition, eyelash extension artists are also very creative in applying it to divide and secure each area around the eyes (upper eyes area or eyes corners) for the purpose of separating areas for the most accurate and beautiful eyelash extensions.
More importantly, an eye gel patch can provide moisture and essential nutrients to the eye area. After finishing eyelash extensions, customers get beautiful eyelashes and rosy and youthful skin around the eyes.
The Importance Of Eye Gel Pad
Eye patch gel is manufactured to mimic the shape of the lower eye area. That clever design keeps the skin under the eyes moist and in place. As a result, eyelash extension artists can work more efficiently. Customer satisfaction will increase. 
Another benefit that we cannot deny is that eye patch gel is also a product that can help eyelash extension artists increase their total income. Good lash pads can bring a brand new experience to clients. More importantly, it freshens the under-eyes area where numerous people are dying for a better care method. So this is an opportunity for lash artists to add this product to their aftercare kit.

Lash Artist Budget
How much do you plan to spend on an eyelash pad?  
You get an estimated number based on the average number of eyelash extensions set per month and the number of eyelash extension pads you need every month. When you get the total, buy in quarterly quantities to get bigger deals instead of buying one pack individually.
Don't just think that you, the eyelash extension artist, use eyelash pads for extensions for your work. You should also consider how this product can be an investment in after-sales service.
Once you get customer satisfaction, you can start promoting it because they are the direct users, and you are the one who works the most with the end consumer. Therefore, you, not everyone, will understand the best eye patch.
Take advantage of this feature and start your retail career. Then, estimate an order number and start working with eye pad gel suppliers and manufacturers.
Client Skin Type
The second tip LBLS wants to share with you when choosing an eye gel pad is to recognize and understand the client's skin type. We will efficiently guide you to identify whether your client has oily, dry, normal or combination skin.
After washing the client's face (or just the eye area, but we recommend the whole face), you gently use blotting paper to wipe the various parts of the client's face. Bring the paper to the light to gauge the amount of visible oil. Your client likely has dry skin if the paper sheet took up very little to no oil. Your client will have combination skin if the sheet displays oil around the client's nose and forehead. In case your client's skin is oily, you will see a significant amount of oil all over the sheet. Otherwise, it is normal skin. It is not too oily or dry.
The next step is to choose the lash pad which is suitable for the client's skin. If your client has oily skin and you work frustrated with the old eye gel pad, we recommend you come straight to Microfoam eyelash pads. It will give you a fantastic experience when it holds the under-eye area in place and makes it stay still as long as you expect. You can say goodbye to other eye gel pads and never return when encountering them.
If customers have normal or dry skin, please refer to gel eye pads for lash extensions. These cooling and moisturizing ingredients will leave your client's eyes as relaxed as ever. Besides, it also provides the necessary nutrients to dissolve dark spots and brighten the skin under the eyes.
Last but not least, if your client has sensitive skin, hydro gel like silver gel patch is a product you should not miss. Natural ingredients will rebalance the moisture in the eyes, and at the same time, they also limit the possibility of allergies for your customers.
Eye Gel Pad Ergonomic Design
All LBLS eye gel pad products are incredibly sturdy. We understand that using an eye gel pad secures the lower eyelid area to help eyelash extensions artists perform and work more comfortably and efficiently. Therefore, we ensure stickiness on each skin type while adding other unique features to give eyelash extension artists more options. Thus, the following factor eyelash extensions artists need to pay attention to when buying an eye gel patch is its design.
The second major problem that gives lash artists a headache is that when they put down the eyelash pad gel, it is difficult for them to adjust its position. Therefore, you need to choose designs that make it easier for you to adjust. Especially when you are a new eyelash extension artist, putting the eye gel pad down and adjusting too many times on the lower eye area can make the client feel you are not professional. 
There are two most popular designs of eye gel patches on the market today. The first is the lower eyelash patch with plan contours around the eye. The second one is the flower gel pads with flower petals at the bottom so that lash artists can adjust their position effortlessly. The latter design is a game changer. You've got to try it. Its design surpasses regular eye gel pads, making it LBLS's top-selling eye patch Australia. 
At LBLS, we also created a specially designed version of the eye pad gel to make the lashes stand out. That is the Gold eye pad gel. This under-eye pad is the brightest white of any eye gel patch on the market, making it easier to see and apply lashes.
Decide on a design that best fits your tastes. Please don't make the same decision repeatedly; the LBLS line of eye gel pads will make you wish you had discovered them sooner. You'll be able to choose the eye gel pads that are the finest for any circumstance once you've diversified your selection.
How Easy It Is To Clean Eye Gel Pad
The last thing you need to pay attention to is that after removing the eye gel pad, whether it is difficult to clean. If it leaves too much residual, it takes more time to clean. In addition, it can create more weight on the dedicated skin area, making it discomfort for clients. So, a good eye gel pad is one that you can remove and clean at ease. No residues left.
LBLS Eye Gel Pad
LBLS has been working with eyelash extension artists for more than ten years. We have researched and produced a wide range of eye pad for eyelash extension. 
Up to now, we have encapsulated this product line into five main products. You can find a flower eye gel pad with a neat feature of adjusting, which makes you smile every time you use it because it is effortless to control and works on almost all eye shapes. You will be surprised by foam eyelash pad gel since its sticky ability is superb. Oily skin can not cause difficulties when the product is on your hands. A hydrogel eye gel patch (Pink and silver), will become handy when your clients have sensitive skin. Natural ingredients make it safe for dedicated skin. Don't forget the best isolation eye gel pad: The Gold eye gel pad with super white colour.
Why Choose lily beauty lash supplier?
Qualified Products
All products are handmade with leading experts in eyelash extension techniques. 
We care about your order, from the appearance to the quality inside!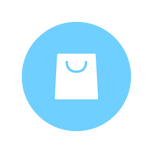 24/7 Customer Service
Always Listening, Always Understanding! 
Always free shipping for orders over $200! 
Any questions you have, we are there to respond!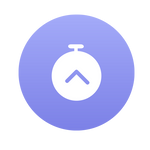 Lightning Shipping Speed
Support you with the fastest pickup and shipping! 
Even on holidays when we can reach each other!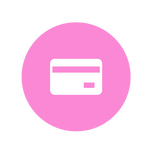 Variety Paying Method
We offer you the most modern payment method. 
Credit Card, Paypal, GPay.
Shop now, pay later with Afterpay and Zippay!