Wispy Hybrid Full Set Hybrid Lashes - Main Differences
Wonder the main difference between wispy hybrid full set hybrid lashes? This is your destined website. Dig in now to save your precious time.
Introduction
You should be aware of the distinctions of wispy hybrid full set hybrid lashes before deciding between them. Although the two varieties seem identical, they are used slightly differently. Fortunately, there is certain data to assist you in deciding which one suits your client's appearance the best. We'll talk about how these two methods are different in this article.
Wispy Hybrid Full Set Hybrid Lashes
Before delving into all the main differences between wispy hybrid full set hybrid lashes, you need to understand the fundamentals of Wispy lash style and hybrid lashes.
Wispy Lashes Styles
Your chosen eyelash style will affect the length and thickness of your eyelashes as well as the lash mapping design. The three most popular types of lashing are listed here.
Wispy Classic Lashes
Combining single eyelash extensions of various lengths creates wispy classic lashes. The natural lashes get the length and a little volume from these feathery, fluffy extensions. The style is a fantastic choice if you want your natural lashes to stand out more.
This style has a 1:1 ratio. It means you will graft 1 wispy lash extension to 1 natural lash.
We, like most lash professionals, advise classic style for people who desire a natural to moderate natural wispy lash appearance. Classic style does not give clients a dramatic look. They fill in the gaps and extend the length of the natural lashes.
Wispy Volume Lashes
Various fans of 2 to 6 eyelashes are combined to create wispy lashes. The spikes are made using closed fans, and 2D to 6D lash fans are added between them to increase volume and density.
You'll get the most eyelash density with wispy volume lashes. They apply at a ratio of 1:3 or more. 2 to 6 eyelash extensions are attached to each natural eyelash in the fan-shaped wispy volume lash extensions fans. A more realistic appearance is produced by varying the length of the eyelashes.
Wispy Hybrid Full Set
Wispy Hybrid Full Set combines wispy volume and wispy classic styles. Individual lash extensions make spikes, and volume lash extension fans are placed between them. They apply at a proportion of at least 1 (wispy classic ):2(wispy volume) or more. They are ideal for those seeking a dramatic and fluffy style. You must use single eyelash extensions and 2D to 6D lash fans for the Wispy Hybrid Full Set.
The result is a pair of stunning lash extensions that mirror the appearance of strip eyelashes but provide the visibility of volume extensions.
Hybrid Lashes
In 2016, hybrid lash extensions, which have a unique appeal, gained popularity. The appearance gives the impression that some lashes have grown longer than others.
Although hybrid lashes are thicker and denser than classic eyelashes, they lack the consistency of the volume set. These volumes make the client's lash line seem thicker. Therefore we advise them for gappy or fine eyelashes.
Volume and Classic applications are split 50/50 in the full hybrid set. The versatility of hybrid lashes makes them seem thicker and denser than classic lashes without having the consistency and softness of a normal volume set.
Wispy Hybrid Full Set Hybrid Lashes - Main Differences
The main differences when it comes to wispy hybrid full set hybrid lashes lie at the targeted clients and final look. 
Basic Differences 
The hybrid approach provides a longer-lasting appearance for people with long and healthy natural lashes. Select a hybrid design for a flexible appearance. You'll have a natural appearance and look much better than before. 
The wispy eyelash is an excellent option if you're a person who prefers to go without eyeliner.
Both methods have many applications. While a few lash techs choose the wispy style, others favour the hybrid. 
Both techniques work well for enhancing the appearance of the client's eyes. Yet, hybrid lashes are thicker and can hint fuller, whereas wispy lashes tend to seem more natural. 
Whilst hybrid lash designs are so much more dramatic. They may be employed to improve the face's overall appearance.
Benefits
Wispy Lashes Provide Several Benefits.
This lash extension style does not provide an ultra-glam look. Even its name may imply so. Rather, they are made for busy people, for example, business women or women who don't want to deal with makeup just before an event - those who do not apply much makeup normally. The style will support money and time-saving. And besides, you may always forego the makeup process and take pleasure in the outcomes.
In addition to looking fantastic alone, wispy lashes may be improved with a simple makeup (or eye makeup) look. This provides you with a flawless 3D appearance. Wispy lashes may be worn daily and offer a lovely curled appearance. These eyelashes draw people's attention and are a wonderful accent to any special event.
Celebrities love wispy lashes because they are high in style and seem natural. For every event, these eyelashes will offer you the desired look.
Hybrid Lashes
Hybrid lashes will be a priority choice if your client likes the unique look.
They are a fantastic option for individuals who want their eyelashes extension to stay a long time because the lash style is long-lasting. These lashes may fill in the gaps and add volume to the natural lashes for a fantastic enhancement.
Lash Extension Prep And Tools
In order to prepare wispy hybrid full set hybrid lashes, some lash supplies below are a must:
Eyelash Extension Glue
Based on your lash speed and experience, there are some different lash extension adhesives. You can easily choose them by looking at the ingredients, drying speed, humidity and temperature that suits you. 
Still, if you choose to go with wispy promade fans (LBLS lash technicians premake the wispy lash extensions), Magic Glue is the best choice. These wispy fans and Magic glue are like Magnet and Steel. They attract each other and make the bonding at the tightest.
Besides, if your client has sensitive skin, Clear Adhesive is a better choice. We advise you to complete the pad test whenever you use a product on clients. It is for the client and your sake.
Lash Extension Tweezers
For both wispy and hybrid lashes, L-tweezers are a better option than other tweezers. Because there is more space at the tips of the L-shape, you can grab the fans (volume fans) or strips of lashes (in case you make your lash fans). 
In addition, your hand's power will be preserved. Using the right tweezers for the right purpose is the way to minimize hand fatigue in the long term. 
You may also consider the Premium Isolation Tweezer set for lash extension grafting. Good isolation tweezers will give you a big advantage in properly following the lash mapping.
Lash Extension
You can make your own volume fans or spikes. Or you can choose the Wispy Promade and Spikes, which are available to graft. Even volume lashes have made-available-to-use Promade lash fans. The difference here is time and money. 
We always advise the lash artist to do their own fans to grasp the crux of the matter. However, when the time goes by, you should try the Promade fans. It is a game changer in every lash artist's career. 
Why? Because it gives you a symmetric and consistent lash extension and lashes fans quality. Concurrently, you can do more lash extension sets by reducing the time of making fans on your own.
Lash Mapping
Last but not least, you need to do the lash mapping to complete the wispy hybrid full set hybrid lashes. We have another article about how to easily do a lash mapping for you, which you can reference here.
How To Create Wispy Hybrid Full Set 
The focus is on mapping! So if you work as a lash tech, you know that the job is difficult and demands a lot of practice and effort.
There are three techniques to get wispy hybrid eyelashes extension: 
using classic lashes with various lengths

volume lashes

and hybrid lashes, which combine the two types.
So, now you know how to get the Wispy hybrid full set. It is a hybrid lash with spikes. The toughest challenge is determining the ideal length and locations for the spikes so that the lashes seem uniform. Additionally, you must determine how much lash extension weight your client's natural lashes can support before mapping out a design that matches their eyes.
There are two layers in creating a wispy hybrid full set.
Spikes - The 1st layer
The main layer is 2-3 mm shorter than the spikes. 
The spikes are created by:
Wispy volume: closed fans, wispy hybrid lashes and wispy classic: single lashes.

Per eye, there are typically 7 to 10 spikes.
In order to create a spike, lash artists typically place closed lash fans or 2 individual lashes near one another. Therefore, if the customer loses 1 lash extension, the other one will fill in the space.
The most popular choices among lash artists are individual lashes with a length of 10mm - 20mm, a thickness of 0.07mm to 0.10mm, and a curl of C, D or CC.
Fans - The 2nd layer
Volume lashes, often referred to as 2-6D fans, are used to generate this layer. They cover the spaces between the lash spikes and give the lashes more depth and thickness. Lash artists often utilize tiny, 0.03-0.05mm fans in D or C curls that are 7 to 14 mm long.
Wispy Lash Maps
There are several wispy eyelash designs to pick from, and each one calls for a distinct mapping. The most well-known is the Kim K style, named for the famous person Kim Kardashian. Here is how the many wispy eyelash designs differ from one another.
Kim K-style Lashes
It is the most well-liked and universally useful lash style. The inner eye corner has 7, 8, and 9mm lash fans, the eye centre has 11mm lash fans and the eye outer corners have 10mm long lash fans. Spikes are typically 1mm in the eye inner corner and 2 mm longer than the main layer. If a spike drops out, place a few of the same lash length close to one another to ensure there is no space. Use at least 7 to 10 spikes in each eye for a striking appearance.
Doll Eye Effect 
Longer lashes are applied to create the doll eye look in the centre region of the lashes, typically 12 mm long, followed by 11 mm in the inner corner and 10, 9 and 8 mm in the outer eye corner.
It works well for people who wish to make their smaller or almond-shaped eyes seem larger and much more open.
Squirrel Style Lash 
The squirrel look is ideal for round eyes. The eye's outer corner is where the longest lashes are located, followed by the shortest ones.
Wispy cat-Eye
The longest eyelash extensions, called wispy cat-eyes, are inserted at the outer eye corner.
How To Create Hybrid Lashes Set 
If you want to start giving your customers hybrid extensions, several alternatives are available to you as an eyelash technician. Of course, you could use your own handmade fans as well as a single pair of classic eyelashes to make a hybrid set. However, we provide you with the simplest and quickest method possible!
Instead of your own fans, you may blend our standard Promade volume fans with classic lash extensions to complete the look more quickly.
Final Thought
The basic goal of any eyelash extension is to have flawless lashes without the need for makeup, in addition to giving your face a glamorous effect. And wispy hybrid full set hybrid lashes styles are one of them. Based on your client's desire, your experience and which style you feel is the best for them, perform the lash style. We hope that this article will help you have a better aspect of lash extension style. Visit our shopping site for Promade and Handmade fans, as well as all the tools supporting to speed up the lash process. You'd love it. 


Why Choose lily beauty lash supplier?
Qualified Products
All products are handmade with leading experts in eyelash extension techniques. 
We care about your order, from the appearance to the quality inside!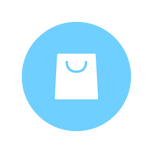 24/7 Customer Service
Always Listening, Always Understanding! 
Always free shipping for orders over $200! 
Any questions you have, we are there to respond!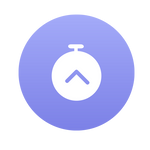 Lightning Shipping Speed
Support you with the fastest pickup and shipping! 
Even on holidays when we can reach each other!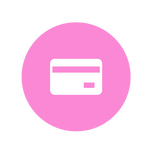 Variety Paying Method
We offer you the most modern payment method. 
Credit Card, Paypal, GPay.
Shop now, pay later with Afterpay and Zippay!