Lash Trolley Set Up: Professional Suggestions & Advice
We share how to do the best lash trolley set up here. Don't move your eyes anywhere. Destiny asks us to stay together. Delve into the content now!
Introduction
You are failing to get to know a practical method to arrange your eyelash tools and products if you've never heard of a lash trolley set up. It utilises a lash trolley to store your eyelash supplies. The most important thing is that this trolley is strong enough to hold all your belongings and has enough extra compartments if necessary. A lash organising necessity is a lash trolley.
We provide you with some suggestions on the lash trolley set up in this blog. See our tips for lash organisation below.
Lash Trolley Set Up
You will love to have a lash cart with three big compartments: 
Most lash carts have this feature. Put your eyelash supplies in order of importance. So, do not worry. You will find it with ease.
Lash Organization Tips
Perhaps one of those "strangely pleasant" moments is setting up your lash trolley, right? Like Monica Geller, the more things are in order, the more fun she feels! We can not deny that it is satisfying to have everything organised and to feel ready for the next appointments. Here are some LBLS organising suggestions for the lash cart:
Liquids Must Be Switched To The Lowest Shelf.
You may ask why. Because by doing so, you can ensure that there is no leak or accidental spill that flows down from the cart's top part. We must cut the risk of cleansing for all lash supplies just because one of the liquid bottles is leaking. Cleaning a compartment will be easier than a whole package, right?
Therefore, Caviwipes, lash cleansers, products that contain acetone, rinsing bottles, barricades, and other similar things should be kept on the lowest shelf.
Eyelash Trays Must Stay At Second Tier
The second shelf is a fantastic spot to keep the eyelash trays you use the most frequently. We also advise keeping additional daily-use goods for easy reach on this shelf. 
LBLS Acrylic Lash Trolley Organizer from LBLS is a terrific tool for organising things on the second shelf because it contains sections and slots of different sizes!
Glue wipe

Glue remover

Lash Shampoo

Tweezers

Under Eye Gel Pads

Tape

Lashes 
Others Should Be Prefered At Top Tier
You can arrange your lash supplies by appointment on the top tier. Arrange the following items on top of a clean towel that has been laid out:
Glue Ring

Lash tile

Tweezers

Lash Adhesive

Super Bonder

Nano Mister 

Lash Prime

Spoolies

 Jade Stone

Microfiber Brushes
Tweezers Storage
As lash technicians, you know that losing these priceless tweezers is your biggest fear. We must make sure the tweezers are securely and appropriately stored.
There are three types of tweezer holders we want to introduce to you.
You can keep your tweezers vertically with this holder stand. 
We advise you to use the product when preparing for your appointment when you need the tweezers laid out and can reach immediately when you are in lash treatment.
6 tweezers are hung at a time and will give a chance to display 2 sets of tweezers or one big tweezer set. As a result, you can maximise the lash speed, and complete grafting lash sooner.
The second in a row is the leather tweezers case. Thanks to the magnets, you may feel more at ease knowing the tweezers won't slip out. Its glossy appearance attracts your eyes immediately without any confusion about where your babies are. 4 tweezers can be held in the case.
One of the most economical and environmentally friendly is the Premium Tweezer case. Made of hard cardboard but super sturdy, you have three sizes to select. Inside is a magnet with two tweezers tips, giving you the advantage of holding and keeping them in place. You can protect them easier with these tweezer cases.
Storage Lash Extension Box and Lash Tray
It is hard not to store eyelash extensions, right? Especially when the sales season comes, you get all the attractive discounts from us! So, how can you store it effectively and beautifully?
The second tier is perfect for arranging your numerous lash trays if you have a lash cart.
When developing your organisational structure, grouping them according to lash curl, length, diameter, or any combination of the three is wonderful. Arrange the box where you can see the lash label, which includes the curl, length, and diameter information.
Regarding empty lash boxes and trays, you can not ignore empty compartment lash tray or diamond lash empty boxes. With its lightweight, sturdy, durable material and the clear view which facilitates your observing from a distance, it is your must-to-have item. More importantly, you get a smaller shipping fee when you get everything regarding lash from one place. It is worth trying, right?
Be inventive and sensible while choosing lash supplies and the place to buy them!
Storage Lash Glass Tiles
Glass Tiles are an inevitable tool in the lash extension process.
You can easily reach all the lash lengths you want from one organised location while each eyelash strip is perfectly lined up. In order to prevent debris/dust from building up on the eyelashes, you need to preserve them properly. These are our advice:
You can protect it in its original box or buy a bigger container from a local store to keep the dust away. The tips here are to make your lash care appear even tidier. You should buy the same size for the box if you can. Or at least the same product, the same size of the box. It should be rectangular as you can arrange one box on top of the other. Too many box shapes can be hard to arrange later on.
Storage Lash Glue
The last part of the lash trolley set up is about how you store your lash extension glue.
It is up to glue status. You can approach different storage methods, whether brand new and sealed or already opened lash glue. 
Unopened Lash Glue
You can choose to put it in the fridge (the best is a cosmetic fridge) or in a cool, dark place at room temperature to store it. Until it is time that it can serve its service, we advise keeping it packed in the packaging it was sent in. If kept in the refrigerator, take it out a few hours before your 1st appointment so it is back to room temperature and ready to use before you start grafting. 
Opened Lash Glue
Airtight containers are a priority option regulated. These vacuum-sealed containers aid in maintaining a regulated environment for the lash glue. Then you can store it in a ventilation room, away from sunshine and cool temperature. 
Read more about how to properly store eyelash extension glue here! You can save more dollars on simple habits every day.
Conclusion
A perfect lash trolley set up will be super time-saving for any lash artist. 
Besides, the organisation is also necessary for a successful career in lashes. In addition to making it easier for your customers to view your equipment and supplies, it also makes it easier to locate the things you need to service more customers.
Tell us in the comment section what kind of lash cart you plan to use for eyelash extensions. Share your opinions with us, and don't forget to forward this article to any lash-related friends you know who are seeking lash carts.
Love you,
LBLS.
Why Choose lily beauty lash supplier?
Qualified Products
All products are handmade with leading experts in eyelash extension techniques. 
We care about your order, from the appearance to the quality inside!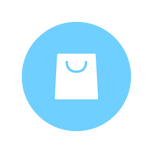 24/7 Customer Service
Always Listening, Always Understanding! 
Always free shipping for orders over $200! 
Any questions you have, we are there to respond!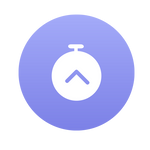 Lightning Shipping Speed
Support you with the fastest pickup and shipping! 
Even on holidays when we can reach each other!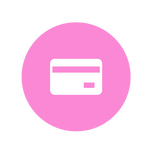 Variety Paying Method
We offer you the most modern payment method. 
Credit Card, Paypal, GPay.
Shop now, pay later with Afterpay and Zippay!