Lash Bed Ideas - Explore The Amazing Examples - LBLS
Rummaging for lash bed ideas? We give you all the tips and suggestions that you can choose and make your lash bed fashionable and practical. Check now!
Introduction
I recall that before I could open my lash studio and begin my lash extension journey, I had to purchase a bed for the lash. That is the moment I feel the need for lash bed ideas. I bet that if you look for this, you are too.
In general, a lash bed is one of the most important investments that lash artists have to make for the eyelash extension business. This is not just a significant financial commitment but also a piece of centre furniture to design your lash room. You will never expect it to be out of tone.
Where can you get all the best lash bed ideas? Here! In the article, we will share everything about the lash bed, including the must-have functions, style and some tips for saving. You don't need to move, just sit straight and scroll down!
Lash Bed Ideas
When trying to draw in new customers and keep hold of existing ones, comfort is essential. There are various methods to improve the comfort of your lash extension bed. Below are some ideas:
A lash bed cover is not only for covering purposes. It brings a new colour to your lash room. Like you go to the sleeping room, and you feel like sleeping. If you do it right, people walk into your lash room and feel like lashes.
The lash bed cover secures the additional pads placed on the bed. This keeps them from sliding and causing irritation to the customer during lash grafting. The bed is highly costly. Therefore, we should protect it for long-term use.
The original fabric is shielded with the bed cover against stains and tearing. They come in basic and other colours too. Depending on the tone of your salon, select your favourite one.
The use of pillows greatly enhances the comfort of clients. They ought to be washable, detachable, and soft too. We offer lash pillows that are ergonomically designed to fit the head of clients correctly and create a comfortable working posture for you. Don't hesitate to check more information about it here.
Blanket
Search for a lot of featherweight blankets in vivid colours. They'll make the space bright and cosy for your customers. It is one of the other lash bed ideas for you.
Giving your customer a warm blanket encourages a restful nap when you complete the lash extension process. To minimise needless replacement, think about selecting good blankets. You should always provide your customer with clean, beautifully smelling bedding. That's your brand signature if you know how to add added value to the client experience from the lash bed.
What Lash Bed Shall Lash Artist Select?
Although several lash beds are available, not all of them are the same. You'll get better results from some than from others. Here are the pros and cons of 2 famous choices. When you get the big picture, you can understand the factors you need to take into account before buying the right one.
4 Legs (Massage Table Shape)
Plus Point
Extremely affordable.

Easy to clean.

Lightweight & convenient for storage in a small place.
Minus Point
When lying down for a long time, the flatback structure stresses the back of the client.

The product really has no height control, which can cause back pain for eyelash technicians.
Lash Recliner
Plus Point
A significant space saving

Clients will find it quite pleasant.
Minus Point
It costs more than a 4 legs massage table.

Hard to find room around the client's head to set up lash supplies.

Some clients will not be able to sit on the chair.

It is difficult to move or change its position.
Things To Keep In Mind When Purchasing A Lash Bed
The first idea we want to share with you is factors that lash artists should take into account when they search for lash extension beds. 
There are several considerations to bear in mind. These elements all play a significant role in correctly choosing ideal beds. Let's take a closer look at these by one.
Lash Bed Size
Make it clear how high or low you want the lash extension beds to become. Seek for a lash extension bed that can fit customers of all sizes. Remember to find the balance between a comfortable height for your customer and a comfortable height so you can work.
You may opt for one with a width from 65cm to 70cm. Additionally, customisable lash beds are an option that can offer the right height to work for the lash artist and the necessary height for customers. You will never expect they can not stretch their legs or are too far for your reach. On top of that, the neck and back of clients may have ached if the lash bed is too high or too low. Therefore, a customised and adjustable height is a compulsory character you should look for.
Comforts
It usually takes one to two hours to apply eyelash extensions to a customer. Both the customer as well as the lash technician will likely become exhausted after this amount of time. Make certain that the eyelash extension bed you select will provide the customer with comfort throughout the application procedure. As we have mentioned, you can provide them with soft blankets and pillows to keep them comfy throughout the procedure. And where can you find them? Of course, you can visit the LBLS shopping site and get it at an economical price.
Lash Bed Material
The lash bed's construction material needs must be long-lasting and simple. Every day, you may wipe it down with a bit of fabric and also some water. To keep the lash bed free of bacteria, regularly clean it. 
In addition, you should choose a dedicated lash bed cover that is specially made for the lash artist work. It should have an ergonomic design cut-out that can fit all lash beds. Some lash artists even use vinyl lash bed protectors to ensure the client, and the beds are protected.
Lash Bed Base
Be sure the lash extension bed you pick up has a bed base that won't get in the way of your job. Most of the time, people prefer a bed with four legs. Your legs will have room to spread out comfortably on such a bed. Picture it, if you work continuously for 2 hours without room for your legs, it is pretty intense, right? In the long-term, it is not good. Therefore, don't forget to add the characteristic to your consideration list.
Replacement Parts For The Lash Bed Are Available
Even if we don't like it, the truth is everything has an expiration date, and it will be broken sometimes at some point. Despite its seeming strength, the lash bed may wear down or break. You will have to buy new parts to replace them if this occurs. Make sure you have easy access to all those replacement parts. Also, they will need to be reasonably priced and of high quality. 
If you choose the too special lash bed, it will be hard to find any replacement. Additionally, if there are no popular replacement parts, the chance you have to look for a completely new lash bed is high.
Lash Bed Expense
Your bed you are about to buy needs to be within the budget you can afford. Don't spend lots of money on the bed and neglect the other supplies required for the application procedure. Avoid buying a lash bed that is excessively inexpensive yet of low quality.
The solution here is to set a budget for it. Then, you go online for reference. Following, you can join the Q&A part of the big group about the lash artist to see people's choices. After that, you can narrow your choice and go to the store for more information. You can save more time and go directly for the useful beds.
Lash Bed Color
Although it may sound absurd when it comes to lash bed ideas, feng shui remains crucial in this field, ladies! It's crucial to get an eyelash bed that goes with your decor. 
Still, black or white can be on your list when in doubt.
Conclusion
You would like to ensure that your lash clients are at ease when reclining on your lash bed. Besides, the bed must be both practical and fashionable. That is why lash bed ideas are becoming important. We hope that throughout the article, you can pick up the best one at your reach and create a better experience for anyone who comes to the lash room. 
A sweet experience will impress your prospects. As a result, you can get more of them in the future. 
Check out LBLS lash accessories for more amazing ideas for your lash life. We believe you will get something useful!
Thank you.
Why Choose lily beauty lash supplier?
Qualified Products
All products are handmade with leading experts in eyelash extension techniques. 
We care about your order, from the appearance to the quality inside!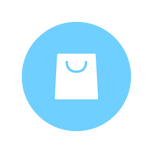 24/7 Customer Service
Always Listening, Always Understanding! 
Always free shipping for orders over $200! 
Any questions you have, we are there to respond!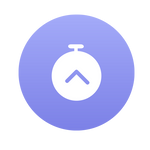 Lightning Shipping Speed
Support you with the fastest pickup and shipping! 
Even on holidays when we can reach each other!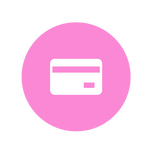 Variety Paying Method
We offer you the most modern payment method. 
Credit Card, Paypal, GPay.
Shop now, pay later with Afterpay and Zippay!