How To Remove Lashes Extension - The Safest Way - LBLS
Comprehensive how to remove lashes extension is crucial. The more careful lash artists perform it, the better the client's natural lashes are protected. 
Introduction
How to remove lashes extension is not something new for any lash artist. However, there are some tips from veteran lash artists that will surely feel amazed. 
You're going to wish you could read our article sooner because, with these tips, you can complete the removal procedure easily. 
You can also save a lot of money and time at this step. LBLS also reveal a glue removal product that will only stay in place on lashes. It will not move until you allow it. Your fear of lash glue removal product dripping on other parts of the client's eyes will dissipate.
Without further ado, let's get started.
How To Remove Lashes Extension
The Importance Of Safely Remove Eyelash Extensions
Eyelash extension removal is extremely important for both lash clients and lashes artists. 
Properly performing eyelash extensions with safe products in the hands of a skilled lash tech will protect your client's natural lashes and provide a comfortable feeling of comfort to sensitive skin such as the eye area. 
If the eyelash extension removal process is not handled carefully, the natural lash root can be affected and broken. If adhesive removal products are used improperly, they may get into the eyes. Even more dangerous, the eyelashes may not grow back, and the eye can become infected. That's why eyelash extension artists should do eyelash extension removal.
For eyelash extensions artists alone, the difference between new eyelash extensions artists and professional eyelash extensions artists when performing the process of dissolving eyelash glue and removing eyelash extensions lies in the time taken to perform and the customer experience.
In addition to skills honed over time, some products will help eyelash extension artists achieve the same results as veteran eyelash extension artists. 
Read on for standard procedures and specialized product names.
Eyelash Extensions: When to Remove
Let's briefly review when you should take off lash extensions of clients before moving on to the processes.  
The normal loss of eyelashes, which takes place every six to eight weeks, is something you, as an eyelash specialist, are well known of. When the natural lash is at its stage, it gradually starts to fall out. It stands to reason that the grafted lash extensions also shed.
You frequently meet with your clients as a result of these growth phases. The majority of the time, when your clients arrive, there are obvious gaps between their lashes, and this is a clear sign those old eyelashes should be taken off. The timing will depend on each client. However, the average number is about three weeks.
Eyelash Extension Removal Product And Tools
Similar to other beauty treatments, the procedure calls for special equipment and supplies to follow how to remove lashes extension process standardly. Make sure you have all the required products and tools before your client settles.
Eyelash Glue Remover
The lash removal cream texture is thicker and can remove all or a part of the lash extension. Despite being thinner, gel-based eyelash removers are excellent if you want to separate two lash strands simultaneously.
We recommend you use cream glue remover for better performance. The cream type will stay in the lashes. It is not too light or too dense so that you can take control easier than other types of eyelash glue remover bases. Rather, if you ever try LBLS Eyelash Extension Remover, you can automatically enjoy the smart ingredient combinations from LBLS. You have a super easy-to-control product, gentle even for sensitive skin and a soothing, relaxed flavour of peach. 
If you are a rookie in the lash artist world, the cream type will guide you to a shiny way when you can say goodbye to the fear of mastering all the removal chemicals for the first time.
Under-Eye Gel Patch
There are a lot of options here. But, the best eyepatch we'd like to introduce is the gel patch type to remove eyelash extensions. You can choose which suits you best based on the client's skin situation and their sensitivity level. Don't forget the process will use water, so you need a sticky eye gel patch. A too thin or not sticky eye patch can wreak harm to the under-eye area.
Lint-Free Adhesive Wipes
The product will have two uses: to wipe the glue bottle or eyelash remover product to prevent the nozzle from getting stuck. It will stop the cap from adhering to the nozzle and apply the adhesive wipes between each usage.
Lash Extension Tweezers
We can not deny the enormous effect and use of lash extensions tweezers in implementing the guideline on how to remove lashes extension. It will support your detached lash extension during the lash extension remover process.
A Towel
A soft cotton towel to absorb and wipe away any water droplets will be essential for any eyelash artist in the process of removing eyelash extensions.
Mascara Wand
This tool removes any excess debris, dust, or leftovers on lashes. 
Micro Swabs
You need a micro swab to perform the process of how to remove lashes extension. It can be used to take out the lash remover cream or gel and run it along the client's lashes.
How To Remove Lashes Extension
Now that you have all the useful items and tools available, it's time to begin the removal procedure.
Step 1: Put The Under-Eye Gel Patch On
Preparation comes first.
Before proceeding with the official removing process, you must ensure your clients are at ease. 
In this step, you must place the standard eye patch according to the customer's lower eye line. Always ask the client if they are comfortable, if there are any lumps, and if any sections bother them. If adjusting the position of under gel pads is difficult, consider switching to flower eye patches. 
In this type of eye patch, there are petals at the base. You can easily pull them to adjust the eye patch to fit the customer, whether it is the eye corner parts or not. Instead of using an original eye patch, this petal version provides a good and simple start for any eyelash extension artist. Besides the smart design, they also come with safe ingredients and the right stickiness for eyelash extension removal.
You won't need to be concerned that the lash extensions removal chemical may irritate your client's sensitive skin by covering the under-eye area. Last but not least, you will be able to see and observe better thanks to the stark contrast between the white eye pads and the black eyelashes. 
Step 2: Lightly Put Lashes Extension Cream/Gel On
As you are aware, strong lash glue is used in every lash extension grafting process. 
Because of its extraordinarily strong chemical makeup, the bonding between lash extensions and natural lashes is secure for about eight weeks (If you match the right lash with the right glue, for example, Promade lashes and Magic glue, a typical yet efficient combination, you get the 8 weeks). Because of this, a powerful adhesive requires a powerful dissolver.
Eliminating the extension adhesive is the sole purpose of the following procedure. 
Take up your prepared-ahead micro swabs and scoop up some lash cream remover or lash glue remover. Use tweezers to isolate and separate each lash individually and apply the remover product you are about to use on the eyelash extensions and natural lash bonding joints. Be uber-careful. Avoid product drooping on the client's eyelid, as it might make the customer uncomfortable.
We strongly advise you to be patient and follow the product's instructions exactly because this step demands a lot of concentration and skill. After applying the removing lash extensions product to the whole surface of the lashes, you should wait three to five minutes before pulling out every single lash. Or follow the required time from the product guideline you have on hand.
Step 3: Eyelash Extensions Removal
You may now begin removing the glued lash extensions because the lash remover has broken down the stubborn glue. Ensure that in your hand right now are adhesive wipes and eyelash tweezers. After that, the removal procedure can begin.
Start by gently removing every eyelash extension one at a time with the use of the lash tweezers. After the lash remover has finished its work, simply sliding motions are all that are needed to take off the extensions. You can take advantage of the adhesive wipes. Please put it on the top of the lash eye patch, then collect the separated lash strands for a speedy cleanup. Don't rush, do it one by one. After about 15 mins, all extensions should be on the wipe. Make careful to remove any extra or lingering eyelash remover from the eyelashes with a fresh micro swab.
Step 4: Wash Your Client's Eyes
The last step in properly removing lash extensions is the 4th step. Lash artists must thoroughly clean the region around the eyes to remove all glue and fibre remains. Take a few fresh cotton swabs and soak these in water. After the swabs have been washed, use them to clean the lash line by swiping them down the line.
To finish, dry the client's eyes and lashes with gentle towels or freshly cleaned mascara wands. 
You have just perfected the technique for applying properly the guideline of how to remove lashes extension safely to clients without giving them any pain or annoyance.
How To Remove Lashes Extension - Tips
As you can see, eyelash extensions are simple to take off. However, don't be deceived. The technique demands skill and attention to detail. Following are some useful professional tactics and tips you may utilize to polish and enhance your level of expertise. 
The best advice is to take your time removing the glue bonding joints. How do we interpret that? Rookie lash technicians frequently use the dissolver with too much confidence, believing it will dissolve the lash adhesive in only one minute. Because of this, some lash techs twist and yank on the lash strands before the adhesive completely dissolves. It is backfired. The natural lashes will be harmed by this action.
Despite this, you shouldn't keep the lash remover on for an extended period of time. After a while, the lash extensions glue remover may alter in texture and substance, irritating the eye. 
Your customers should experience no discomfort during this operation. Therefore, three to five mins max on the eyelashes are ideal.
Giving Your Clients Lash Advice
Speaking of how to remove lashes extension, let's talk about some of the useful knowledge you may impart to the clients. Many think that growing and caring for attractive eyelashes takes a collaborative effort and calls for technical abilities and client understanding. We believe it true.
After the extensions have been grafted, you should instruct your customers on the best method to take care of so as not to harm or irritate the natural lashes. Your customers should be informed not to meddle with the lash extensions. 
The required time is at least 24 hours after they leave the lash salon. They need to run away from any moisture. Even now, with the new glue technology, your clients can get wet right after the lash extension application is made. However, the rule is still useful. When the lash cycle comes to the point, natural lashes start to shed, your clients have a tendency to yank or pull them out.
Despite the fact that it sounds quite simple to yank at the eyelash extensions, your clients shouldn't do it. This might result in huge gaps all along the lash line in addition to additional eye discomfort and, in rare situations, even infection. However, what should they do if they can avoid the loose eyelash strands?
Setting up routine lash refills is the greatest technique to deal with flail eyelashes. Therefore, the next day a brand-new client and lash novice enter your salon, ensuring they schedule the following appointments when they leave the beauty seat.
Wrap It Up
Being a skilled lash specialist, being able to grok how to remove lashes extension safely is just as crucial as it is to correctly place them. For this reason, it's always a good idea to increase your knowledge and sharpen your skills. We hope you find the content to be helpful. 
Visit our online store to learn more about LBLS amazing lashes, up to 8 weeks of retention glue, and other lash accessories that can enhance your lash game.
We are looking forward to your arrival.
Why Choose lily beauty lash supplier?
Qualified Products
All products are handmade with leading experts in eyelash extension techniques. 
We care about your order, from the appearance to the quality inside!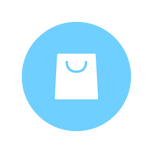 24/7 Customer Service
Always Listening, Always Understanding! 
Always free shipping for orders over $200! 
Any questions you have, we are there to respond!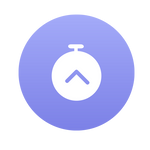 Lightning Shipping Speed
Support you with the fastest pickup and shipping! 
Even on holidays when we can reach each other!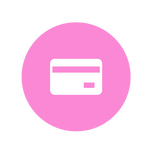 Variety Paying Method
We offer you the most modern payment method. 
Credit Card, Paypal, GPay.
Shop now, pay later with Afterpay and Zippay!