4D Lashes Vs 3D Lashes - What Brings More Money To Lash Artists?
4d lashes vs 3d lashes, which one is better? In the article, we will reveal a new aspect of these lashes that will help you make a greater choice. Read now!
Introduction
4d lashes vs 3d lashes is a never-ending battle for the new eyelash extension artist when there are so many different opinions about these two types of eyelashes. Occasionally, even the most seasoned lash artists have a difficult choice. 
In this piece, we will include the new aspect of them. Concurrently, we add a secret to choosing the best lash extension that can help lash artists quickly increase client satisfaction. 
Don't let you wait longer. Let's get started!
Difference Between 3d And 4d Lashes
Before going into the detail of the difference between 3d and 4d lashes, let's look at the two most fundamental definitions of two lash styles in the lash extension world. It will help you grasp the crux of the matter easier.
Classic Lash Extensions
Classic lash extensions are very straightforward yet gorgeous, realistic-looking lash extensions. One extension is placed on each natural lash in a 1:1 ratio application. 
You may create a subtle, natural lash enhancement by applying the lash style to your client. Classic lash extensions are available in a wide variety of forms, styles, thicknesses and lash bases. Generally, the normal procedure of classic eyelash extensions takes 1 to 2 hours. 
The style is definitely the best course of action if your client is short on time.
Volume Lash Extensions
Your client can get an instant fluffy look with volume lash extensions. It can bring on serious drama and glitz. Because its origin is from Russia, sometimes it is referred to as the Russian lash style. 
In this style, the lash artist will apply a fan that includes more than one lash extension to 1 natural lash. Therefore, different to the 1:1 ratio of classic lash style, in Volume lash extensions, you can apply 2:1, 3:1, 4:1, 5:1, etc., ratios. 
The greater the number, the greater the number of lash extensions for each fan. However, they will follow the standard lash weight, so don't worry, they may increase in number, but in total weight, they don't look too different.
Difference Between 3d And 4d Lashes
When lash artists decide, understanding the contrasts of 3d vs 4d lashes is crucial. The number 3 or 4 is the number of lash extensions grafted to natural lashes. In the meantime, the "D" is the short form of dimension. 
So, when people talk about 3D lashes, they imply that there will be three lash extensions in a fan, and if the lash artist and client choose the 3D to apply, it means they apply the fan( which binds three lash extensions together) and place it to 1 natural lash. Similarly, in 4D lashes, you will see four lash extensions in a fan.
Putting two principles into practice, we have the difference between 3d and 4d lashes as below:
Difference Between 3d And 4d Lashes

Lash Type

Number of extensions per natural lash

Finished Look

Target Clients

Best Suit For?

3d lashes

3

Fuller than classic lashes

Sparse natural lashes

Clients who like hybrid lashes

Clients who love to enhance their natural lashes, but still it in a casual style.

Daily.

4d lashes

4

Fuller than 3D

Sparse natural lashes

Clients who like hybrid lashes

Clients who want to add dramatic to their natural lashes,

Parties, photoshoot. Or people who have dense and healthy lashes that want to reinforce their fluffy lashes!
In conclusion, the greater extensions offer more fullness as well as a dramatic feel, even though both provide a fuller look.
4D Lashes Vs 3d Lashes - Which Dimension Should Clients Choose?
4D Lashes
Having fluffy, long lashes will always be in vogue. They offer your client a full appearance without adding too much weight. Additionally, these 4D lashes are simple to apply and don't clump. 
Besides, 4D eyelashes are more resilient than classic lashes. Therefore, 4D lashes have become a popular choice for everyone. Getting 4D lash extensions has a number of benefits.
First and foremost, they give you a notable appearance. Your eyes can look stunning like any celebrity on TV. These 4D lash extensions lengthen and thicken your client's natural eyelashes, accentuate the skin tone, and are pleasant to wear. Additionally, you are free to take them out whenever you choose. When your client asks to freshen their look, the 4D lash is the one you should recommend.
3D Lashes
While 3D lashes might be pricey, they are worth the price. Your clients don't have to spend much time and effort applying makeup daily. 
Additionally, since they don't need to use mascara, they can save some amount of money on makeup. 
Volume lashes, like 3D lashes, also have lash retention, which is better than classic lashes. The 3D lashes are perfect for clients with sparse and thin natural lashes. 
Furthermore, the 3D lashes are ideal for those who prefer nightlife activities that are in the flavour natural appearance. A 3D lash set can provide the same result if your client is seeking an everyday replacement. It fits almost everyday situations. Additionally, 3D extensions improve curliness, enabling your clients to maintain them for longer.
4D Lashes Vs 3d Lashes - Guide To Choose
Client's Natural Lash Health
Now you may grok the basics of 4d lashes vs 3d lashes. It is time we should talk about the natural lash health of your clients.
4D lashes and 3D lashes are volume lashes. You need to choose the right lash diameter for your client to ensure that the natural lashes can withstand the weight of these volume extensions.
Pay attention to the condition of the client's natural lashes. Are those thin and sparse lashes? Or is it thick, dense and healthy lashes? You can then refer to the lash chart to choose the right lash thickness and length for your client. 
Eyelash diameters of 0.05mm or 0.07mm can be used to generate volume lashes. However, if your client has too thin or weak natural lashes, let's go back to 3D lashes for safety and choose the most lightweight lash extensions to ensure that natural lashes can handle the lash extensions.
3d Vs 4d Lashes - Finished Look
Since 4D eyelashes are somewhat thicker than 3D ones, they are more appropriate for picture and video shoots. For those who like a more realistic appearance, 3D eyelashes are superior to 4D eyelashes since they are a bit thinner. You must choose which type of lashes would complement your client's eyes the best before deciding between 3D and 4D lashes.
There are several different styles of 3D lashes. People who have long lashes could want a more impressive appearance. The greatest option for a more strong, mascara-like look is 4D lashes. A 3D lash set is best if you want a more refined look. You may select from a variety of styles throughout this comparison of 3d vs 4d lashes to see which one best meets your requirements.
The thickness of 4D eyelashes as compared to 3D eyelashes is the key distinction. While 4D eyelashes have a layered appearance that appears more elegant and dramatic because they have more lashes, 3D eyelashes are a little thinner. Your client's lashes' length and lashes natural health will determine the lash thickness. However, 3D eyelash sets will definitely be softer.
4D lash extensions will offer your clients greater definition in terms of volume. Four different extensions were used in their creation to give them a more dramatic appearance. However, if your client expects a realistic effect, 3D should be on board. The best option if you want greater volume is 4D extensions.
The distinction between 4d lashes vs 3d lashes can determine whether lash extensions appear fake or natural. 4D will give you a more voluminous and edgy look. 3D can give you a more natural effect on lash extensions.
3d Vs 4d Lashes - Material
Whether 3D or 4D lashes win the hearts of your eyelash extension clients more, the most important thing when choosing eyelash extensions is to pay attention to the material they are made of and how they are formed. 
First, let's talk about the ingredients that make eyelash extensions.
The ingredient best evaluated by scientists and beauty experts to create eyelash extensions is Korean PBT. It is safe to use, has a waterproof effect, and has high-temperature resistance, and the final product is considered the closest to real lashes. You will feel the softness, lightness, and stable curvature, stable colour for a long time when using the extensions made from Korean PBT.
The second thing is how 4D and 3D lashes are created. When choosing these two types of lash fans, you need to pay attention to the perfect fan indicators. One of the criteria of a perfect lash fan that you need to pay special attention to is the lash base.
The good glue absorption ability, pointed, small, and eyelash fan base are the features you should look for. These properties will make it easier for eyelash extension artists to graft and increase the retention of the extensions. It would be great to choose 3D Promade lashes or 4D Promades lashes with Magic Glue. Promade lashes and Magic Glue work similar to the principle of a magnet. When they meet, they attract each other and hold the joints of the extensions and natural lashes. As a result, your customers can achieve up to 8 weeks of lash retention.
Wrap It Up
That is everything about 4d lashes vs 3d lashes differences. Now, we believe when you have to confront the battle between 3d vs 4d lashes, you don't feel the difficulty in choices anymore. Each dimension will fit each type of eye shape, events, and the desired look of your clients. We believe that when you make a clear demonstration or just some pictures of 2 lashes for them, they will give you a choice quickly. 
Don't forget to choose the lash extension made from PBT Korean; it is safe and will ensure your client's gorgeous and durable finished look. 
LBLS 3D and 4D lashes are always the best-selling item category. We believe the information speaks volumes. We are happy to have your attention, and please take a closer look at them here. You're going to love it.
Love you,
LBLS!
Why Choose lily beauty lash supplier?
Qualified Products
All products are handmade with leading experts in eyelash extension techniques. 
We care about your order, from the appearance to the quality inside!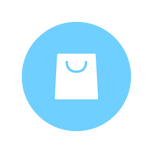 24/7 Customer Service
Always Listening, Always Understanding! 
Always free shipping for orders over $200! 
Any questions you have, we are there to respond!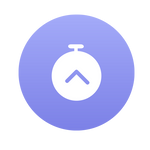 Lightning Shipping Speed
Support you with the fastest pickup and shipping! 
Even on holidays when we can reach each other!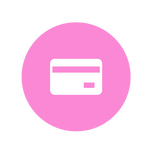 Variety Paying Method
We offer you the most modern payment method. 
Credit Card, Paypal, GPay.
Shop now, pay later with Afterpay and Zippay!