Wet Look Classic Lashes - Simple Guide To Create - LBLS
Wonder how to create the trendy wet look classic lashes? Here is your answer station. Inside is an expert lash extension sharing with you! Click now!
Introduction
Wet look classic lashes became a phenomenon in 2019 when they created a radiant look for anyone wearing them. Until now, it still keeps its heat. The article is for you if you are looking for a lash style that can jazz up your lash menu.
Today's sharing will discuss how to easily create wet-look lashes. On top of that, you can get the special recipe if you reach the end of the article,
We don't advertise more. Let's dive into it with us! 
Wet Look Classic Lashes
But first, you need to look at its definition.
What Are Wet Look Classic Lashes?
Wet look classic lashes are the lash style utilizing narrow, nearly closed volume lash fans that gives the appearance of wet lashes. Picture its appearance resembles how your eyelash extensions will seem after they are wet, like you just got out from the ocean or your shower. This look wonderfully complements the dewy skin appearance and is fantastic for adding texture.
Besides, you will recognise it resembles original classic lashes in appearance. However, the larger presence of the lash bundles makes them look thicker and bolder.
We are confident that many of your customers will adore the lash trend, which combines classic eyelashes' airy, fluttery sensation with a textured and spikey volume effect. For clientele that adores the "Kim K" style, wide-eyes, it's the best match.
Why Are Wet Look Classic Lashes So Popular?
Having natural lashes is another aspect of the movement towards natural make-up. The wet appearance lashes are ideal for this task because when people have natural lashes, they are more self-assured and allow their inherent beauty to emerge.
The fact that these lashes are wrapped around the client's natural lashes rather than being merely placed since they are essentially closed volume eyelashes means they will retain their shape better than classic eyelashes.
Wet Look Classic Lashes Feature
While maintaining naturalness, offer the eyelashes depth, volume, and an after-water operation appearance.

Different lash length.

The end of the lash base is affixed to the outside eye corner rather than parallel to the development of natural lashes.
Principle To Create Wet Look Lashes
The fan may be kept (nearly) closed to produce spikes. Although many types of lash curl can be used, L+ lashes, which are quite close to M curl lashes, are a wonderful option for this style.
Here is some lash diameter that you can refer to in style.
As shared by several seasoned lash artists, the wet look classic lashes work best with lash weights of 0.03 and 0.05. If you haven't tried LBLS Handmade lashes 0.03 diameter, it is time to put them in your shopping cart. It is an expert lash artist's secret to creating a lightweight but fluffy volume lash set. You may protect your customers' natural lashes by utilizing a closed fan and lesser weights.
Who Are Wet Look Lashes For?
You should be aware that the lash style is appropriate for all clients, particularly those born with medium to full thickness natural lashes. So, it is for:
Healthy natural lashes.

Medium to full lashes.

Strong facial features and close-set eyes better.
Who Are Wet Look Lashes Not For? 
The spikey aspect of wet look classic lashes may bring attention to customers with low coverage lash lines. Hence, you must pay heed to these clients and warn them about the final look to let them decide which style is the best for them. As a result, the wet look lashes are not suitable for clients who:
Their lashes are naturally curly.

Their eyelashes grow downward or straight.

They have very thin or irregularly growing eyelashes.

Wide open eyes.

Small facial features.

Eye disease.

Pregnant women.
How Long Does Wet Look Classic Lashes Last?
Typically lasts between two weeks and two months. According to experts, the first refill should be made in the third week following the full set.
How To Make Wet Look Classic Lashes?
As a beginning point, use Flower Glue Cups or glue rings. You choose and apply 0.03 diameter lashes. For a wet appearance, classic lashes are not what you want to apply.
Grab some lashes with your prefered tweezer shape or L - tweezer (dedicated tweezers for volume lashes). Ensure the tweezer that you will use is the type that has a stronghold.
You only need a few lashes to achieve the wet lash look, and you can make them as light or thick as you like.
However, some lash stylists choose a more natural appearance with no lash fanning. They may seem more spikey or somewhat the same as the classic style base.
You can also make spikes by inserting the lash base into the flower glue cup and slipping through.
With your favourite tweezer, pinch the eyelash to ensure the ends have adhered to one another.
How To Apply Wet Look Classic Lashes?
Pre-check
Always check clients' lashes for cleanliness before beginning a full set or fill. Use a fan to dry your eyelashes after washing them.
Apply The Tape And Lash Pad
An eyelash eye pad and tape should be used with caution. You can consider using flower gel pads for easier adjustment and enhance the comfort of the client. 
Apply Lash Primer
If your client has oily skin, a primer is a necessary product. It will support removing the extra oils and increasing the contact surface. From that, retention will be increased.
Grafting Process
You can do it similarly to the classic application process. It's as simple as they are. It's not difficult in any way.
Are you considering selling wet-look eyelashes? Perhaps you can think of some clientele who would like this lash appearance. With this trend, it's really simple to instantly enhance your lash extension treatment options. Never be scared to attempt something new or provide your clients with alternative results! They could fall head over heels in love with eyelash extensions thanks to the wet appearance!
Aftercare For Wet Look Lashes
For the first day following construction, clients should not wet their lashes. The lash adhesive may be affected by water, and the lash extensions will readily detach. It takes time for the adhesive to totally cure.

Clients also should not go to the pool, bathhouse, or solarium. UV radiation, chlorinated water, and hot air destruct the glue's structure.

The sleeping posture should be on the client's back. Lash extension friction on the client pillow can cause wrinkles and early eyelash loss.

Avoid eye make-up.

If your clients have to make-up their face, micellar water is recommended to remove make-up. Since oils and alcohol dissolve the adhesive, they are stay-away products.

Avoid rubbing the eyes.

Comb eyelashes with dedicated products.

Use lukewarm or cold water to wash the lashes.
Conclusion
Well, until the moment, we bet you get everything about the wet look classic lashes - one of the trendiest lash extensions currently popular on Instagram. Don't let it sleep on words, turn the knowledge into a beautiful real lash extension set. The more your salon invests in diverse lash styles, the more clients you can attract. Never stop at one style. Make it various and trendy. Classic is the best. However, everyone loves to have more options. We wish you nothing but the best. 
Don't forget to navigate to check our shopping site for premium handmade lashes or just super featherweight 0.03 lashes which support thousands of lash artists who keep their success in the field over the last few years. We'd love to have you on board.
Thank you.
Why Choose lily beauty lash supplier?
Qualified Products
All products are handmade with leading experts in eyelash extension techniques. 
We care about your order, from the appearance to the quality inside!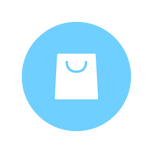 24/7 Customer Service
Always Listening, Always Understanding! 
Always free shipping for orders over $200! 
Any questions you have, we are there to respond!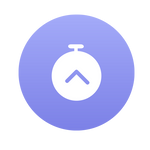 Lightning Shipping Speed
Support you with the fastest pickup and shipping! 
Even on holidays when we can reach each other!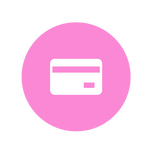 Variety Paying Method
We offer you the most modern payment method. 
Credit Card, Paypal, GPay.
Shop now, pay later with Afterpay and Zippay!