5 Lash Room Setup Ideas That Blow Lash Artist's Mind Away!
Are you looking to renovate your eyelash extensions room? The best lash room setup ideas below will inspire you! Some saving tips are shared too. Click now!
Introduction
The eyelash extensions room is not simply for eyelash extensions. It is also the room that shows who you are, whether your brand is mid-range or high-end. Even more importantly, it can also invite your customers to spend money if you organize them properly. So, where are there lash room setup ideas that bring such effects?
It is here, at LBLS. We will send you an article in under 3 minutes sharing about decorating ideas and arranging to build a standard lash room for eyelash extensions artists.
Read to the end of the article to get the secret to increasing sales with the effect of eyelash extensions room setup.
Lash Room Setup Ideas
Lash Room Setup Ideas - Boho Styles 
Colour
Everything around your lash salon should have a mix-up of bronze, burgundy, saffron, tan, and white. 
Decorating
Throw pillows

Faux fur blankets

Cacti

Rugs

Desert decor

Crystals

Macrame wall hanging

Salt lamps
Design Rule
Layers
The Looking Sense
In a bohemian lash treatment room, your customers will experience a peaceful, relaxing, and totally cool vibe. With this approach, you may evoke the Sahara's stillness, mystery, and peace.
Where Can Get All The Decor Things
You can do it all by yourself

Buying it online
The bohemian style is a style in which eyelash extensions artists can create decorative objects with their own hands. With very simple instructions on the Internet, you probably won't need to spend much money to get started. Always stick to the principle, choose the main colour that speaks to your personality and apply it practically to choosing other accent colours.
Lash Room Setup Ideas - Minimalism Style 
You will surely love this minimalist paradise. Let's take a look at the characteristics of this style.
Sharp, utilitarian, and understated design

Color-blocking
Colour
Decorating
Design Rule
Simple and sleek.
The Looking Sense
This minimalist style of lash extension treatment space is astonishingly ideal for people who value cleanliness and organization. No rugs or artwork.
Where Can Get All The Decor Things
The minimalism style is the most economical design style among the current design styles. And it has also become one of the most popular lash room setup ideas because of its low investment budget and high efficiency.
The nice thing about this style is that it doesn't require much in the way of additions.
You can take advantage of wall paint colours to create intentional design spaces without investing extra money in the interior. The shadows or 3D drawings will open the space and bring a sense of relaxation to the human eye entering your space.
Regarding the main furniture, you should choose white or silver colours and be unified in one colour background.
Do not forget to apply colour-blocking techniques to emphasize the places you want to draw attention to or create necessary separation. A clean and basic appearance will radiate order, usefulness, and subtle beauty by adding a small plant in the lash room corner. 
Invest in good floor polish, keep your mirrors dust-free and your chairs shiny, and you've nailed this look!
Lash Room Setup Ideas - Luxury Styles
Colour
Decorating
Chandeliers

Wall art

Plush seating

Marble and pearls sink. 
Design Rule
The atmosphere is joyous, opulent anarchy.
The Looking Sense
Unreservedly extravagant and flawless. Your customers will feel the luxury that hits their eyes at first sight. Staying in a luxurious room gives them peace of mind, and they are more likely to want to spend more money and come back.
Where Can Get All The Decor Things
Your fantasies should be painted on the walls. With other decorative items, you will need to invest time, effort and money to get furniture or decorations that bring a breath of luxury.
Most lash artists' budgets don't allow for luxury items, so you'll need to think outside the box. There are, thankfully, choices. 
Many talented artists are selling one-of-a-kind artwork for all kinds of budgets. Your job is to look for them. 
Marble sinks may be off in your options. How about faux marble planters? A marble tweezer holder or acrylic lash tray organizer will bring the same effect at a much more reasonable price. 
Purchase some gold or metallic spray paint, then add some gold accents to any knobs, thrift vases, or drawer handles for a premium vibe appearance.
Lash Room Setup Ideas - Pink Style
In the beauty industry in general and the eyelash extension industry in particular, it can be said that pink is a symbolic colour and is especially popular. You can spend some time searching, and you will find that up to 90% of eyelash extensions salons choose pink as the main colour for their business. Why? Because typically, pink is employed in marketing to girls and women. It's a passionate, thrilling, and enjoyable hue.
Colour
Pink
Decorating
The appearance is the grown-up version of your childhood bedroom's ideal décor.

Sparkling furnishings and flowing, flirtatious drapes.

Lots of lights and cute pink artwork. 
If you're able to imagine anything, you can create it in the lash extension treatment room, whether it be silky satin, crushed velvet or a bright pink art wall.
Design Rule
Soft, fluffy, dreamy.
The Looking Sense
Your customers will enjoy how this décor makes them happy, inspiring them to believe in beautiful things. Pink is actually the coolest hue, and dreams can come true if any of us just believe.
Where Can Get All The Decor Things
You could collect or buy fresh roses to display. Or another way is to purchase lovely artificial flowers that cost less yet appear just as romantic!
In addition, the greatest helper here will be painted, so have fun selecting your favourite pink colour and decorating your walls! Your design will stand out if you add some lovely pink carpet to waiting areas or even under chairs.
Lash Room Setup Ideas - Green Style
Another idea for your eyelash extension room is the "green forest" style. Green is considered the most environmentally friendly colour (of course) and the most soothing and cool colour to the eye. Your guests won't be able to take their eyes off your room with such a visually appealing colour.
Colour
A mixture of green, silver, black, gold, and tan.
Decorating
Plants

Pleather/leather chairs

Wall paper or wall paint 

Wildlife art

Hardwoods

Plant art
Design Rule
Everything is exotic and luxuriant in appearance.
The Looking Sense
Is this more like your favourite salon or a rainforest? Dark and enigmatic but alive with vitality. Your guests will have the impression that they have fled to a tropical beach on a sultry, stormy night.
Where Can Get All The Decor Things
You may get a tonne of real and some imitation palms with exotic looks for reasonable costs online. To give your clients the impression that they have landed in the rainforest, use wall art or wallpaper inspired by the rainforest.
Simply put, little plants wherever you wish to fill in space if you desire the woodland effect.
You may also contribute to the green, lush exotic atmosphere by purchasing animal print rugs and cushions from reasonably priced merchants!
There are many reasonable alternatives for leather (or synthetic leather, as you like) seats online.
Lash Room Setup Ideas - How To Save Cost?
Permit Daylight To Enter
A window is considered a luxury characteristic, especially when you are in big cities. Therefore, if you have the luck, let's make use of it. To let in some light, leave your curtains open or hang transparent curtains. The presence of natural light makes a room appear larger. Most importantly, no one will charge you for the skylight.
Put Up Mirrors
Mirrors provide the appearance of two times as much room. Take advantage of the illusion. In order to reflect three-dimensional spaces, ensure it is positioned correctly. Place the mirror to reflect a window rather than a blank wall.
Where have you seen a picture of a forest? You may not know that a painting with depth placed in a narrow space will also help the room become more spacious. This principle applies similarly to placing a mirror in a room. Just a few small changes can make your eyelash extension room much larger than it actually is.
Get Rid Of Unnecessary Items and Be Organised
The result of overcrowding is clutter.
You should take the time to see what eyelash extension tools or eyelash extension products you need for your eyelash extension room. If a product is not needed or you no longer use it, do not regret it. Please remove it.
A lash cart is a fantastic vertical storage alternative to maximise your lash room space. Multilayer layers will help lash artists store more tools and items when choosing the lash cart. You can reference ideas to arrange lash charts here.
Benefits From Using Studio Wall Art
Don't overlook beautiful lash studio wall art if there isn't much room on the floor for decorative furnishings.
Your lash room will get a flavour of a floral wall, a lovely painting, framed pictures, or inspirational quotations. You have a choice!
Choose The Proper Lash Bed
Undoubtedly, a portable eyelash bed seems to be the preferable choice for tiny spaces.
Making the most of every single centimetre of your space, you can position the lash bed against the wall thanks to its rectangular design. Reclining chairs are larger and cannot be positioned flush against a wall.
Employ Minimalism
Avoid complicated designs by choosing solid-coloured pillows, blankets, and bed coverings. The space appears narrower than it actually is due to the intricate patterns' dishevelled appearance..
5 Considerations For Lash Room Setup Ideas
Understanding Your Brand
Let's speak about your brand first. Sure, you have one. Everyone has one. You are aware of the look, feel, and concepts that characterise both your lash studio and you, right? If yes, congratulations! If not, well, don't worry. We will go over it for you.
Typically, branding your lash company is divided into two types: personal brand (identity) and business brand. Your own brand personality should honour and represent your company's beliefs, colours, moods, and ideal clientele. You need to make customers when they come to your eyelash salon say: Oh, that's your style! Maybe what catches their eye is an object, a picture, a quote, or some combination of colours.
Areas Should Be Separated From One Another And Placed In A Useful Order.
You need to have these ideas in mind before proceeding to buy any furniture. The division of zones into each area will let you know how much open space you have and how much furniture you buy is enough.
List The Objectives For Each Section.
Which area is the reception area, collecting money? Which area is to consult your client? Where in the eyelash extension room where you put your lash cart, chair and eyelash extension table? Asking questions according to your workflow will make assigning functionality to each area easier.
Size Areas In Accordance With Established Guidelines.
You will never want the furniture to fall on both sides due to the narrow aisle when you go back and forth around your eyelash extension bed. Therefore, the standard size is what you need to pay attention to.
Make Careful To Maintain A Certain Degree Of Comfort.
A space that is too tight and frustrating will make your customers restless. So make sure they feel comfortable choosing the design styles for your eyelash extensions room. Furniture may not need too much. If not needed, let them disappear on purpose to expand your workspace.
Tips To Buy Furniture To Serve For Your Chosen Lash Room Setup Ideas
Should you go to a reputable salon furniture provider or purchase "unseen" online? Online costs may sound alluring, but LBLS advises considering the following.
Pay Your Heed To Warranties
Always enquire about warranties and servicing. Additionally, remember that a respected brick-and-mortar lash salon/studio provider should be 100% new or in the lash business in at least two years to keep their word. The longer they are on the market, the more experienced they are, and their products are worth your attention.
Get Everything Down On Paper
We all hope that nothing is going to happen. However, if there are, having written confirmations puts you in a far better legal position.
Upholstered Furniture
Let's talk about upholstered furniture. It is prudent to check for salon foams, towels, and clothes that adhere to BS7176. Everything lowers your danger of starting a fire.
Double Check The Imported Furniture
Ask for a statement from the provider or make a written enquiry. A lot of imported furniture doesn't totally conform, so check it very carefully.
Avert Unpleasant Shocks
Deliveries, installations, and storage costs are some additional expenditures related to furniture. Prior to signing any contract, ensure you have received estimations from your chosen dealer.
Don't Overlook The Attached Design Service
Many vendors provide planning and design services. The cost is usually credited towards your order. Use them; even if the arrangement may seem clear, a skilled salon planner could help you see something different.
Wrap It Up
LBLS hopes that the lash room setup ideas are drool-worthy. You can get inspiration from our sharing and work with your lash salon. Each design's elements can be combined in any way to fit your brand. 
We also sincerely hope you have enjoyed thinking with us about wonderful lash room setup ideas! Whatever your desired appearance, rest certain that there are inexpensive ways to achieve it. Continue to envision, construct, and take action to expand your empire!
Wanna know more about organization lash tools, check it out
here
.
Why Choose lily beauty lash supplier?
Qualified Products
All products are handmade with leading experts in eyelash extension techniques. 
We care about your order, from the appearance to the quality inside!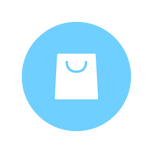 24/7 Customer Service
Always Listening, Always Understanding! 
Always free shipping for orders over $200! 
Any questions you have, we are there to respond!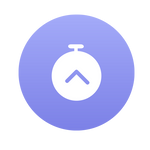 Lightning Shipping Speed
Support you with the fastest pickup and shipping! 
Even on holidays when we can reach each other!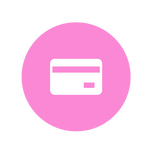 Variety Paying Method
We offer you the most modern payment method. 
Credit Card, Paypal, GPay.
Shop now, pay later with Afterpay and Zippay!