Wispy Lashes Mapping - Cat Eye Set - For Novice Lash Artists
A simple guide to wispy lashes mapping, which specialises in Cat Eyelash set, is revealed in this article of LBLS. Click on now for more detail!
Introduction
You don't need to move your eyes anywhere else if you are on the way to find an ideal Wispy Lashes Mapping - Cat Eye Set. We have everything you need here. The most common eyelash map is covered in this post to help you start catering to all your customers' needs.
Without further ado, let's begin.
Wispy Lashes Mapping - Cat Eye Set 
Part 1
Wispy first. To observe the wispy lash effect, you must use eyelash extensions at least 4mm to 5mm distinct from each other. You can always begin your sets with the wispy lashes and then fill the volume lashes for the remainder of the procedure.
You can choose to do wispy lashes yourself, or you can save your back and make more money by getting Promade wispy from LBLS.
Part 2
You can continue at the outside corner. Doing this will enable you to give this step of the procedure your full attention to provide the greatest outcomes. After all, it won't appear as wonderful as it might if you place the lashes extensions too closely together or pick ones that really are extremely long. Among the most crucial things, choosing to work from the outer eye corner is to avoid giving the lash fan the appearance of a sticker that extends past the wearer's eye. The top eyelid will appear droopy from having incredibly long eyelashes (for example, you use the C curl), which results in a dejected appearance. When a lady attempts to appear her best, that result is the one you know she doesn't want. The technique is particularly crucial for a cat's eye design since you want a fun flick at the very end.
For this section of the lash set, our lash artists partner often uses from 4 to 5 C curl volume lashes at a diameter of 12 millimetres.
Part 3
The flick of the cat's eye should be built in the next area to appear entertaining rather than like an outside corner decoration. Avoid doing the lashes which curl back towards the eyelid rather than outward from the eye corner. The looks amazing with 14-millimetre eyelashes and C shape.
Part 4
The arrangement of lash extensions is densest in this region. We advise utilising D or C curls that are 15 or 14 millimetres long. Do not bother even a bit about the shorter lashes now. You will add them later, in the middle. A few spaces here between the longest eyelashes are fine.
Part 5
The part is to complete the gaps and create an appealing arc in the lash set of the cat's eye with the 12-millimetre and 13-millimetre lash extension with both D and C curls. Now, shorter lashes can be used. But don't stress about perfectly blending everything. Put them wherever you can.
Part 6
When you've finally gotten to the inner eye corner, you are prepared to apply the shortest lashes you have gathered for the lash map. Select the lashes lengths of 9 millimetres to 12 millimetres and the C curl. Repeating as much as it requires, squeezing in for a genuinely black and thick lash line.
Final Thoughts
Well, until now, we know that you get the secret to comprehensive wispy lashes mapping for the Cat-Eye eyelash extensions. Next, you will want to learn what types of women look best in this style. 
Cat's-eye patterns are particularly useful for ladies with natural close-set or small eyes since they sudden sharp movement at the eye's outer corner. This combination might not be the greatest choice if the client has big eyes or eyes that normally incline downward at the outer eye corner.
Why Choose lily beauty lash supplier?
Qualified Products
All products are handmade with leading experts in eyelash extension techniques. 
We care about your order, from the appearance to the quality inside!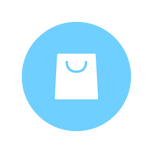 24/7 Customer Service
Always Listening, Always Understanding! 
Always free shipping for orders over $200! 
Any questions you have, we are there to respond!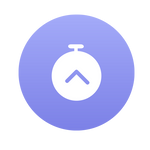 Lightning Shipping Speed
Support you with the fastest pickup and shipping! 
Even on holidays when we can reach each other!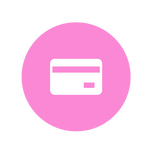 Variety Paying Method
We offer you the most modern payment method. 
Credit Card, Paypal, GPay.
Shop now, pay later with Afterpay and Zippay!