What Does Lash Primer Do For Eyelash Extension? - LBLS
What does lash primer do? Does it really support the lash extension? Check out the correct answer and deep analysis in the article. Delve into it now!
Introduction
What does lash primer do? It is a popular question by novice lash artists. Because there is an unstoppable discussion about whether lash primer is necessary or not, the lash supplier, LBLS, wants to share our opinion on the matter. In today's sharing, we will focus on lash primer and its use. We also guide you in each situation, so nothing is confusing for you anymore.
Let's dig into the content now!
What Does Lash Primer Do?
In short, lash primer enhances the bonding between lash extension and natural lash by offering a clean contact surface. It removes makeup residue and all extra oil from the client's natural lashes. As a result, the PH level is at the optimum level, with strong link bonding and, consequently, longer retention.
Lash Primer Benefits
Less slick lashes facilitate quicker adhesion.

Serve more clients results from shorter application times.

To enable better adhesion and prolonged retention, the product takes off any oil, skincare products, and makeup.

It is very effective for customers who have oily skin

The cuticles of the natural lashes are primed by this special solution, resulting in a stronger adherence and quicker attachment.
What If Lash Artists Don't Use Primer For Lash Extensions?
When you ignore lash primer before the grafting process, there is a chance that you adhere glue to dirt or oil particles rather than a clean contact surface from the client's natural lashes. Picture that, and you can imagine what will happen after. Yes, this will significantly reduce how long your gorgeous lash extension will last.
What Ingredients Are Used In Lash Extension Primer?
Normally, the following components should be present in every lash primer:
Dimethyl Ketone
First, dimethyl ketone, sometimes referred to as acetone, is capable of some very astonishing things. As an astringent, it cleans the surface by eliminating oil and debris.
Poly Ethanol
The second is poly ethanol, sometimes referred to as alcohol. Every Primer contains a tiny quantity, but even so, it may wipe away debris and oil to assist you in getting ready for the ideal base to start your job. It can also aid in calming responses in people who are sensitive.
Water
The last component is water.
How Is A Lash Extension Primer Used?
First, wash off any makeup with water and oil-free remover products (for example, micellar water) or lash cleaner.

Use microfiber brushes to scoop up lash extension Primer. A small amount at first is a wise choice. 

You should place one lash brush underneath the lashes while the other should be on top.

Gently apply the Primer to the natural lash, completely washing each lash.

Before you start lash extension grafting, ensure your lashes are dry.
What Should You Avoid While Using A Lash Primer?
Polyethanol, when it comes into contact with the eye's skin, might dry the skin area and create a mild burning sensation.
Use correct application techniques, such as those outlined above, and avoid allowing the lash extension Primer to come into direct contact with the skin of the client.
Which Type Of Clients Should Not Use Lash Extension Primer?
Client With Sensitive And Dry Eyes
Even though you know the answer of what does lash primer do, please be aware, nevertheless, that not every customer has to have her natural eyelashes prepped before getting eyelash extensions. 
For the vast majority of the customers you will encounter, primers are required, but some people lash artists should avoid applying primers on. Avoid using the Primer entirely if you see during the consultation that your client has really dry skin or eyes or that their eyelashes appear quite short and weak.
The likelihood is that dry-skin clients won't have the residues and the oils that must be eliminated before the lash glue is applied to their lashes. Since the lash primer intends to absorb all oils on the surface that it contacts, whether beneficial or harmful, it may make the lash extension brittle and weak in this situation.
Clients With Weak Lashes 
Customers with weak natural eyelashes may find that the substances in the primers are too much for their natural eyelashes health to manage. Thus, it is preferable to just use a saline solution to ensure that the eyelashes are clean.
Remember that the natural lashes should be cleaned from makeup, eye cream or lotions. Due to the extra oils, it will be more difficult for the lash glues to effectively adhere the eyelash extensions to the natural lashes. The easiest way that lashes artists do not have to do the work of removing the eye makeup from clients' eyes is to phone clients to remind them. 
However, to provide the finest service, be sure to have eye or face makeup remover available in case a customer shows up with eye makeup. Sometimes, they go straight from the workplace to you, so they have no time left to remove anything and ask for your support. 
What Is The Best Lash Primer?
LBLS Lash Primer. Well, please allow us to advertise our brand a bit! When it comes to the best lash primer, it is hard to pick up the one because everyone has their preference. We believe that the best one is the one that lashes artists will introduce to each other. 
Many lash technicians claim that since its release, LBLS Lash Extension Primer has become their prefered Primer. We were lucky to let lash primer serve thousands of lash artists in Australia and worldwide. 
Now that LBLS Eyelash Primer is available in a 20ml quantity, mobile and salon-based eyelash artists may benefit from it.
Conclusion
What does lash primer do? Well, you have your answer now! Using Primer properly will increase lash retention. Ultimately, it is customer satisfaction and a high return client rate. LBLS Primer is always on top of the best-selling item. It is lucky to be our customer's favourite Primer of all the years we have been in the lash extension business. We'd love to have a chance to let it be in your lash room. 
Please scroll and move to our shopping site to see more information about it.
Thank you.
Why Choose lily beauty lash supplier?
Qualified Products
All products are handmade with leading experts in eyelash extension techniques. 
We care about your order, from the appearance to the quality inside!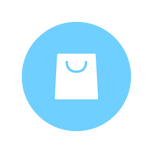 24/7 Customer Service
Always Listening, Always Understanding! 
Always free shipping for orders over $200! 
Any questions you have, we are there to respond!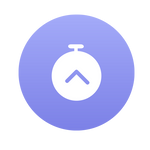 Lightning Shipping Speed
Support you with the fastest pickup and shipping! 
Even on holidays when we can reach each other!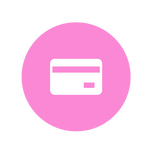 Variety Paying Method
We offer you the most modern payment method. 
Credit Card, Paypal, GPay.
Shop now, pay later with Afterpay and Zippay!