Lash Technician Light - Tips To Choose A Perfect One
A good lash technician light will protect the lash artist's vision in the long term. Here are a few things you should note before purchasing!
Introduction
It goes without saying that lash technician light is one of the essential components to doing lash extension perfectly. 
How can flawless lashes be produced without ideal lighting? That is why in the article, Lily Beauty Lash Supplier (LBLS) will share with you everything about eyelash extension lighting. You will have a chance to listen to seasoned lash artists sharing and talking about their lighting options and factors affecting their purchase decision.
Without further ado, let's get started.
Lash Technician Light - Tips To Choose A Perfect One
Lighting Design That Imitates Natural Light
Although there are many advantages of using natural light, it is rare for a lash technician to own a big salon with a large, lovely window directly next to the work area. So, natural light seems a luxury sometimes. Therefore, in this case, you want to look for light that can mimic natural light. Because even when you have a window, a cloud or a storm can hide the light occasionally, right?
Then, the first tip is you look for a device that creates a similar light as a natural one. Led light can be an option. 
Besides, you want to stay away from fluorescent lights as much as possible. In addition to the short-term effects of ocular strain, inflammation, and frequent squinting, research indicates that fluorescent bulbs are bad for your eyes over the long term. According to Australian experts, the prevalence of eye illnesses, particularly cataracts, can rise by 12% due to the Uv radiation that fluorescent lights generate.
Flexible Lighting That Can Be Adjusted
Flexibility is the second factor you want to look for in a lash artist lamp. A good lamp is the one you can alter the brightness mode and light intensity, not only the position you can put it. Flexible lighting, which can be adjusted, will be really helpful. When looking for lights, you should look for the brand with several brightness settings and something like the gooseneck lamp. These lamps will give you various options for changing the angle to let you observe the inner or outer corner more easily.
Filters may be included with some lash artist lights. These features are fantastic whether you work as a makeup professional, apply your makeup, or enjoy snapping selfies. However, filters are unnecessary for lash artists (maybe only when you take pictures of before-after lash extensions) and do not significantly improve lighting systems. So, it is just an option. You can ignore it if you already have the lens to easily take a beautiful picture.
Portable And Lightweight Lash Technician Light
Of course, it is always good to have an option, right? Therefore, who could deny a portable and lightweight lash extension light? The need for mobile artists is increasing in the growing market like the lash extension industry. Hence, having a light that can move around goes with you travelling. The light is portable and easy to pack will be a huge advantage for any lash technician. 
Eyelash Extension Light Brand
There are some brands that you can take reference in lash technician light. They are Glamcor, Ring Light and Makeup Light. Let's see some pros and cons from some of our seasoned lash artists who have a chance to experience them. Never forget how important it is to choose a quality eyelash light. It allows lash artists to take clear images of client lashes. In addition, lash artists can observe tiny baby eyelashes without straining and hurting the eyes.
Glamcor
Pros
Glamcor is excellent for clients who are light-sensitive.

LED lights, natural white light.

Voted as the best light for lash extension application.

It is readily adjustable, with several brightness settings and a smartphone holder for recording movies.
Cons
Glamcor creates shadows and requires movement.

More expensive.
Ring Light
Pros
Ring light produces amazing results in photographs.

Emits a different and softer colour of light in comparison with Glamcor.

You can move precisely above the head of your client. 

It does not get warm or hot, even if you use it all day.

Do not cast a shadow.

More affordable, economical price.
Cons
The size is a bit big.

No gooseneck.

No lighting filters.
Makeup Light
Pros
Good for selfies and makeup.

Also, match with video recording or photo shoot need.
Cons
Too much light does not suit a lash artist.

The gooseneck is short and hard to maneuver.

Expensive
FAQs
Which LED Bulbs Are Safe For Your Eyes?
You'll feel more at ease reading in the 2,500K (kelvin units) to 3,000 K (kelvin units) warm light, and you'll sleep better afterwards. The greatest option for eyes that provides pleasant work is the natural light ranging from 4,900 K to 6,500 K. The 6,500 K cold light greatly enhances the brightness and overall focus.
Do Ring Lights Cause Eye Pain?
There is no evidence that typical ring light usage causes eye damage. However, due to the blue light, these types of light create or the LED lights' rapid flashing, there is a real risk of eye strain and even headaches.
What Hue Light Is Best For Your Eyes?
The yellow light may shield the eye's retinas and provide the highest contrast to blue light. It is crucial to avoid overexposing your eyes to any source of light when using any hue during the day.
Can You Apply Lashes With A Ring Light?
Yes, you can. However, as we mentioned above about the cons of a ring light, you may want to take reference to the brand before you go for it. Don't forget to check out the factors you need to consider too.
Conclusion
Now you get everything about lash technician light and how it plays an important role in the lash artist's life. LBLS always recommend a lash artist invest in lash extension light because it will protect your vision day by day and in the long term. When your work requires high demand for meticulousness, it is crucial to have a device that supports you to perform procedures easier and eliminates harm. This type of light is a one-time investment, it may cost money at first, but it saves you a lifetime. 
Don't forget to check how to choose the lash chair and how to posture on the chair to get rid of the back pain in our series about lash artist tools and devices. We wish you the best!
Thank you.
Why Choose lily beauty lash supplier?
Qualified Products
All products are handmade with leading experts in eyelash extension techniques. 
We care about your order, from the appearance to the quality inside!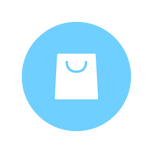 24/7 Customer Service
Always Listening, Always Understanding! 
Always free shipping for orders over $200! 
Any questions you have, we are there to respond!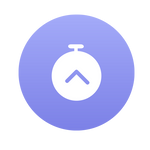 Lightning Shipping Speed
Support you with the fastest pickup and shipping! 
Even on holidays when we can reach each other!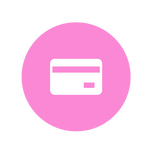 Variety Paying Method
We offer you the most modern payment method. 
Credit Card, Paypal, GPay.
Shop now, pay later with Afterpay and Zippay!