Lash Technician Chair - How To Choose The Right One
Here are all the factors you need to consider before buying a lash technician chair. The number 5 is the element you should not ignore. Check it out!
Introduction
To any lash artist, a lash technician chair is an inevitable piece of furniture you must have. Not only that, you have to ensure that it is of premium quality. 
Unlike tape, lash extensions, or glue, you can change the brand often if it does not fit your present moment. However, the lash artist chair is a different story. It is a big investment that you can not easily say, "yes, I change". There are some factors that you need to take into account before spending.
Let's dive into it to see what it is.
Lash Technician Chair - How To Choose The Right One
The best lash technician chair is the one that enables them to work in an ergonomically sound position while maintaining performance standards.
If you work as a lash technician, you may already be aware of how crucial it is to pick the ideal chair for the lash salon. However, what characteristics should it have to become a right chair? When selecting the ideal one for your requirements, take into account the following factors:
Furniture Design and Colour
You may have some doubts, but your lash salon's aesthetics greatly influence how potential customers perceive the calibre of the lash services. The kind of lash technician chair you select is among the first elements they'll observe. The room's entire aesthetic should be a perfect match for these lash seats. Avoid choosing styles or hues that contrast with the salon's other furnishings.
Neutral, black or white colours are the most popular hues that easily "blend" the eyelash chair appearance into the space of a lash business.
No Difficult To Change The Height
There needs to be a way to change the height. Or at least some options would be the best. Why? Because it creates a chance that you can adjust the chair height throughout the lash extensions procedure to suit a variety of design choices. You never expect a design that you will have to waste a ton of calories to bring to the height that you want.
On top of that, the best lash artist chair must feature sturdy caster wheels, which provide 360-degree swivelling and flexibility of motion on the ground. Lash technicians should have no trouble altering their height to serve their clients better.
Lash Chair Warranty
Always ask the vendors about the warranty no matter what brand or lash chair type you choose. It would be beneficial if you ensured that the seller of the stools and chairs you purchase offers a warranty. 
Best Lashes Artist Chair Features
Your chair serves as your throne once you're a lash artist. You spend hours there, frequently with your head thrown back & your arms outstretched.
Therefore, having a supportive, comfy chair to sit in throughout those lengthy eyelash extension sessions is crucial.
The following qualities make an excellent lash chair:
Comfortable 
A long time you spend on the chair, so comfortable is the priority. You need to search for customisable back support and a padded seat.
Durability
You should get a lash chair that is made to last because it will be used frequently. Choose a chair constructed of premium materials such as vinyl or leather.
Clean At Ease
Lash techs want a simple chair to maintain because they will be sitting on it for extended periods. Attempt to find a lash chair with a washable back cushion and seat.
Affordable 
The ideal chair for lash technicians must be reasonably priced. It implies that it must be reasonably priced and provide great value. Finding a premium quality lash chair that meets your demands without hurting the budget is crucial because numerous options are available.
What Is The Proper Posture When You Apply For Lash Extensions?
The best position for applying eyelash extensions is: Lashing bed height and adjustable stool must let you sit straight on the floor with both feet.
As you do the lash extension service, put your feet on either side of the bed and straddle it.
Tip 1
You need to move closer to the lash bed as much as possible. Switch the light on and lean back against the backrest of the stool. Place yourself as close to the client's and bed's heads.
Tip 2
A massage bed and stool with an adjustable height would be useful. Your chest level is the high height you should be on the lash stool. Make sure that your shoulders are relaxed.
Since some artists want to examine the tiny baby lashes, some novices hunch. We advise using magnification glasses because then you may keep excellent posture. Hunching can lead to muscular stress, which is the primary cause of rapid fatigue and burnout.
Knock On Effects Of Slouching?
Regarding eyelash extensions, good posture is crucial when doing our job. Slouching can result in injuries & long-lasting pain that prevent you from doing everything you enjoy. Due to persistent discomfort, you would never want to spend much money on a chiropractor or orthopaedic surgeon.
Additionally, poor posture might lead to the below:
Poor blood circulation.

Feeling down.

Enhanced stress.

Median nerve compression.

Reduced motivation.

Digestion problems.

Fatigue.
FAQs
Which Chairs Do Lash Technicians Use?
Lash technicians utilize a variety of seats based on their requirements. Although some lash technicians favour using ordinary wood seats, others favour using specialised chairs created just for lash technicians. 
It is all up to their preferences. Lash technicians may also decide to employ various sorts of chairs, for example, couches or stools.
How Should Lash Artists Sit When They Apply For Eyelash Extensions?
When applying for eyelash extensions, it is advised to sit in a relaxed position with supportive seating for your back. The most crucial factor is to feel at ease so that you will concentrate on performing your work as well as you can.
Which Lash Chairs Are The Best For Applying For Eyelash Extensions?
For the application of eyelash extensions, there isn't one "optimal" chair. Depending on your unique preferences and needs, you may choose the perfect lash chair that suits you. Some lash technicians favour standard chairs, while others favour specialised chairs made just for lash technicians.
Do Lash Extensions Require A Particular Type Of Chair?
No, a specific chair is not required in performing eyelash extensions. Nevertheless, because they offer a variety of advantages, including better posture, visibility, and comfort, many lash technicians choose to utilise specialist chairs created especially for lash technicians.
What Should Lash Artists Sell In Retail For Clients?
A range of goods, including conditioner, lash shampoo, sealer, and primer, should be sold by lash artists. Additionally, they should sell various instruments like scissors, tweezers and clamps. It will bring you more extra income in addition to the lash extension service.
How Much Money Is Made In The Lash Business?
As verifiedmarketresearch 2020 number, they state that 1.36 Billion USD is the industry's value. The lash business has grown substantially and is anticipated to expand quickly. It will break to 2.31 in 2028 and is projected as a potential growth market.
Who Is The World's Top Lash Stylist?
No one, at least to the moment. Still, this question is subjective. Hence there isn't a set response. Nevertheless, some lash artists are regarded as among the greatest in the world. You may get inspired by Vlada Haggerty or Sarah Jaye.
Final Thought
Lashes artists work all day taking care of other people. Nevertheless, the lengthy hours and bad posture of performing lash extensions might permanently harm their bodies. Hence, sitting on the comfortable right lash technician chair will prevent median nerve compression and shoulder & and back pain.
The greatest lash chair ensures that the client's head is at breast level and that the lash artists maintain good posture. Furthermore, the finest chair for lash artists offers them to adjust the chair's height so that their feet stay flat on the ground. To reduce back pain and enhance posture, you must try it for at least 5 mins before making the final call.
Please let us know what kind of lash chair you plan to use for lash extensions in a remark. If this blog is useful, don't forget to share it with your friend.
Why Choose lily beauty lash supplier?
Qualified Products
All products are handmade with leading experts in eyelash extension techniques. 
We care about your order, from the appearance to the quality inside!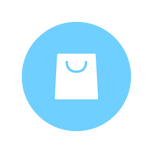 24/7 Customer Service
Always Listening, Always Understanding! 
Always free shipping for orders over $200! 
Any questions you have, we are there to respond!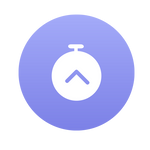 Lightning Shipping Speed
Support you with the fastest pickup and shipping! 
Even on holidays when we can reach each other!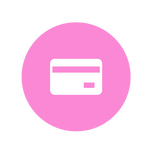 Variety Paying Method
We offer you the most modern payment method. 
Credit Card, Paypal, GPay.
Shop now, pay later with Afterpay and Zippay!