How To Become A Lash Technician Australia - Step By Step
How to become a lash technician Australia? The article will satisfy you with a detailed guide and effective tips you haven't ever heard of. Click now.
Introduction
How to become a lash technician Australia? Well, suppose you find the keyword on Google. 
In that case, we believe you have heard of the work flexibility, the revenue of up to $2500 per week, and numerous benefits of being a lash artist, especially when the demand for lash extension services rivals those of the most well-liked beauty treatments. 
Gradually, the job becomes one of the main jobs that can make not only a living but also the profession for a career. So, what is the guideline to start?
Let's talk about it.
What Is A Lash Artist?
Before digging into how to become a lash technician Australia, let's get some basic information about the lash artist and the general role.
A lash artist is a technician who performs the procedure of grafting eyelash extensions to a client's natural lashes. 
Many clients go to a lash artist to have their eyelashes volumised so they may get a more bold look without using mascara. Besides, eyelash extensions' shelf-life is better than eye makeup and false eyelashes when they can last for about a month. Each set of lash extensions will happen in about 3 hours. They will invite their clients into a comfortable lash bed and enjoy the service. 
What Do Lash Artists Do?
Lash Extension Application
When applying lashes, lash artists usually do it as follows:
Clean the client's eyes with a lash bath process.

If clients are wearing makeup, they must use makeup remover to remove it to have a clean surface before entering the lash extension grafting process.

Tell the customer to close their eyes throughout the entire process.

To prevent natural lashes from adhering to the top lashes, tape the bottom lashes to the skin with surgical tape.

With isolated tweezers set, separate the natural lashes properly.

Dip extensions into glue and graft them to the natural lashes.
You must pay attention to what the customer expects and assist them in getting it. The job includes advising them on infills, replacements, aftercare, and removing the lash extensions if the client is dissatisfied. On top of that, lash artists must explain the lash shedding season to clients to let them know what may happen with natural lashes as a normal cycle.
Lash Extension Remover
With the lash extension remover process, the lash artist will do the following:
On both eyes, they will use cream/gel or other lash remover liquid (the type and brand that works best for the client's eyes to apply on lashes). 

Let them sit for a while, and they will remove it. 
That is pretty much the daily job that everyone should be aware of. Do you still want to know how to become a lash technician Australia? Well, why stop here when the interesting part has not yet come?
Lash Artist Responsibilities
Patch testing should be done to look for allergic reactions.

Create lash mapping.

Lash grafting based on chosen style: classic, volume, hybrid, wispy, Kim K lash, etc.

Eyelash extensions removal.

Advise clients of the several styles of lash extensions they may choose from, including their lash extension thickness, style, length, curl, etc.

Keeping work spaces tidy.

Admin work

Business administration
Things To Think About
When people ask us "how to become a lash technician Australia", we always share some insight ideas to let them have broadened view of the career, such as:
It is normally a part-time job, not a full-time job, because building a customer base is not a one-day job.
Most eyelash technicians have fluctuating schedules and work part-time. You could have to work on holidays and weekends, etc.
Potential and growth industry
Despite being relatively modest, the market is growing fast, with lash extensions becoming one of the most well-liked segments of the beauty sector. There is a larger likelihood of loyal clients because many clients frequently return to the salon for infills or replacements.
Self-boss Is Quite Popular
Many lash technicians may choose to operate for themselves after receiving their certifications rather than being employed by another salon. Several lash technicians open a mobile business or establish a storefront in their homes.
Pay is an hourly rate or set rate
Qualities And Skills Need For Lash Technicians
Good eyesight (because the work is very meticulous).

Steady hands.

Patience.

Creativity.

Superior communication abilities (you need to read the message tone and also persuade clients to become your prospect).

Active hearing.

Excellent customer service abilities.

Sterilised lash tools.

Good endurance.

Dexterity.

Observation of details.
What Training Is Required for a Lash Technician Position?
A specialised university degree is not required to work as a lash technician. Still, because of the job's meticulous features, you must learn how to apply lash extensions correctly. Additionally, in general, most companies will require that you possess some certification, especially regarding upholding safety and health.
Given the eye sensitivity, you must prevent allergic reactions, edema, or infection. You'll also have to be familiar with the many kinds of lash extensions and the proper use of lash adhesive. You will thus need to learn some lash extension instructions.
There are a lot of options in how you obtain your certification; you may do it online or by attending in-person classes and developing your skills and experience from there. Numerous quick online courses are available, and you may take them at your leisure. These courses typically last six weeks when taken full-time.
What Is Prior Experience Required?
Additionally, if at all possible, having experience is highly attractive to prospective employers. Some beauty clinics provide seminars that give prospective lash technicians hands-on experience if you want to finish an online course but prefer to do something in person. You may use this as a great chance to see whether you would love this type of career.
Why Should You Become A Lash Artist?
Market Need
The need for all types of beauty services has grown, and it appears that it will do so steadily going forwards. Increasingly, we want to make sure we appear beautiful and prepared for our audience since our lives are caught on camera more regularly due to social networks and the increase in business video calls.
Ooze confidence
The need for personal care and aesthetic services has increased as a result. Customers feel the best whenever they boost their confidence. And when they are at their strongest, they present with assurance and authority.
If you'd like to help make clients appear and feel the best, plus you have an innate passion for everything beauty related, a career as a lash technician could be for you.
Cons And Pros Of Being A Lash Technician
Pros
Make An Extra Income
Whether a full-time or part-time lash artist, applying lash extensions is how you can make more money and increase your total income, if you have frequent clients, the chances you can have your brand and develop your business are high.
Being Your Own Boss
You can become your boss, choose preferred hours, and earn more money for each hour worked. This way, your work and dedication will be directly rewarded.
Become A Better Person In A Better World
You can be a part of one of the biggest industries in the world, where you can share your passion and receive support from seasoned artists. 
Cons
Being Addictive
This business is addictive! We assure you that it is. Your newsfeed will only feature lashes, which might devour you. You spend hours after hours looking at pictures of full, gorgeous eyelashes or fluffy sets, before & after pics, etc. You even stop at the comment section for a very long time to type encouragement for other lash artists. Well, there is never enough.
Long-Term Health Effect
Your wrists, hands, and vision may suffer if you don't perform a lash extension application. You may avoid these problems when your sitting posture is correct. You have the appropriate furniture and excellent lighting. 
There are so many tips and recommendations on lash tools or guidelines on this matter that you may approach, follow and be active in to protect your health in the long term.
Pool Of Information
There is a wealth of knowledge available. You may learn from established data when you initially start in many sectors. Still, in the case of the lash extension business, a wealth of information is available from various sources. This may, we suppose, have both beneficial and terrible effects. It is like a double-edged sword. 
It is simple to be misled and fall prey to several erroneous beliefs and ideas. You must be vigilant and ensure that you are using and adhering to information from reliable sources. But the plethora of information makes it possible for you to learn new things regularly and advance your knowledge. It is a good side.
Discourage And Frustration
Even the cons are a little bit scary, but it is when it comes to business, don't let it ignore how to become a lash technician Australia part.
You may sometimes feel discouraged or frustrated, but the feeling comes from all jobs. We all have to face the problem. We will wonder what if and be scared a bit. Still, life is about discoveries and experiences, don't let anyone or anything scare you. It is just the feeling that as long as we are human, it will happen, so keep up with what you believe.
How To Become A Lash Technician Australia
1. Take A Lash Extension Course.
So, how to become a lash technician Australia? 
First, you need to be trained.
You can finish a training programme to become a licenced lash technician, which will enable you to become proficient at putting eyelash extensions. Most of the information you need to succeed in this position is covered in these courses. You can pick up abilities like giving knowledgeable recommendations and grafting and removing lash extensions. These classes frequently start with applying lash extensions to dummies and apply lash extensions to real people.
Getting your certification as a lash artist may provide you with an understanding of the safety and health requirements for the beauty field and educate you on how to give suggestions for aftercare. You have a wide variety of courses to choose from. Searching online for the best education offered nearby and delivered by a company you trust might be a smart idea. The length of the courses normally ranges from 1 week to 5 weeks, and the price frequently varies based on the provider.
2. Get Your Lash Tools And Lash Supplies.
The second thing in a row answering the question: "how to become a lash technician Australia?" is the required tools and supplies.
You may want to buy whatever lash supplies you need. You'll probably need a lash bed for your customers to lie on and a pillow and blankets to keep them warm.
When providing the service, you'll also probably need eyelash extensions, lash tweezers, eyelash glue, and a lamp to give you the greatest possible natural light.
There are several items to choose from. Depending on how comfortable you are placing lashes, you may want a fast-drying glue for more seasoned artists or a slow-drying adhesive for novice technicians.
Since there are so many lash brands, choosing the right ones for your items can be difficult. Even when you pay more, a better product might not necessarily be what you get. In order to comprehend the variations in brands and costs, it may be wise to speak with a professional in the area.
To choose the best items, you may also read a large number of articles online. Before you place a significant order, some businesses may choose to offer you free samples of lash extensions so you can test them out. This may let you know you are making a great investment.
3. Establish Your Lash Business.
Setting up a company is the next stage of how to become a lash technician Australia. You have two options:
Being an employee of a reputable beauty salon where that requires hiring a lash technician to join the team.

Starting your enterprise and working for yourself. 
You may look for local employment online if you wish to work with an established business. Before sending your CV to prospective employers, it may be useful to update it with your pertinent job experience.
If you would rather start your independent firm, you may consider offering lah service at home if you have a suitable workspace.
You might hunt for a rental place if you want to work outside the home. You may select a brand name for your company and design a logo once you've located your allotted workspace to help draw clients. Making your room appear welcoming by customising and designing it to appeal to business target customers can also be advantageous. Making clients feel at home and enticing them to return in the future may be accomplished by creating an appealing working area.
4. Get Any Necessary Licenses Or Insurances.
The fourth step in how to become a lash technician Australia guideline is making your business legally. 
Although there are regulations for opening a business, there are no licensing requirements to become a lash technician. It is true in Australia at the moment. However, please check with local authorities for more updated and accurate information. 
You might need to register for unique permission or license if you want to start a home-based business to comply with legislation. In order to ensure compliance with laws, several states additionally demand that you adopt particular safety and health standards and show specified signage. Before launching a home-based business, get in touch with your local government department is beneficial to find out what licenses or permissions you need.
Work as an independent lash artist. You may obtain public liability insurance and any other necessary insurance to ensure you are protected in the event of an accident or injury.
You may ask insurance firms for quotations to get the best insurance plan.
5. Commence Promoting Your Services.
You may begin promoting your lash services to draw customers after the company can go into operation. You may accomplish this in various ways, such as by placing flyers in neighbourhood mailboxes or setting up a company profile on social media and purchasing adverts to promote it. Or you can give a call out in another lash artist group in order to get support from other lash artists when you are a rookie in the field. As an additional incentive for them to utilise and learn about your services, you might want to think about providing new customers with a discount.
Promoting your services may be a terrific strategy to draw in new customers and create a loyal clientele. To keep a database of customers, think about requesting all your client's email addresses and cell phone numbers. Then, you may email out any special deals or new goods you introduce to persuade them to use your services again in the future.
That is the final step in the principle of how to become a lash technician Australia.  
Routine Tasks Performed By Eyelash Technicians.
Several of the everyday tasks you might anticipate performing as a lash artist are listed below:
Client appointment: to learn about their needs for eyelash extensions.

Conducting consultations to determine the client's best options for lash extensions in terms of length and colour.

Scheduling appointments for lash extensions.

You may offer other beauty services, for example, lash lift or lash tint.

Join a training about the latest lash extension methods and supplies.

Advising customers to buy products on the best maintenance and aftercare.

Buying lash supplies: lash extensions, lash glue and cleaning and removing products.
FAQ
Do You Need The Credential For Training And Evaluation?
Nobody currently knows the direction the industry will take. There are programmes referred to as competency standards. It is a component of a nationally recognised beauty package. Australia has something similar. However, since it is uncontrolled in Australia, you are not required to get that accreditation. 
You read it correctly; you do not need to get a certificate of assessment and training. The lash coaches cannot grant any of these certifications to your pupils if they ever consider instructing others and wish to give anyone a certificate indicating that they completed the course or are nationally recognised.
It is illegal to do so.
Conclusion
That is how to become a lash technician Australia. It isn't difficult, right? As long as you have your passion, meticulousness and patience, you can do it. We are at LBLS having the policy to support new lash artists in the first steps of opening a business. We also have special design products for lash extension practising that you can challenge yourself before starting to do on a real person or to make sure you are fit for the job. Hence, scroll and navigate to our shopping site to discover more. You're going to love it!
We look forward to your feedback.
Love you!
Why Choose lily beauty lash supplier?
Qualified Products
All products are handmade with leading experts in eyelash extension techniques. 
We care about your order, from the appearance to the quality inside!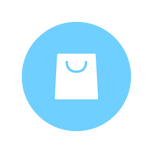 24/7 Customer Service
Always Listening, Always Understanding! 
Always free shipping for orders over $200! 
Any questions you have, we are there to respond!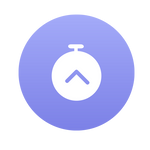 Lightning Shipping Speed
Support you with the fastest pickup and shipping! 
Even on holidays when we can reach each other!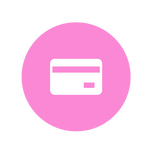 Variety Paying Method
We offer you the most modern payment method. 
Credit Card, Paypal, GPay.
Shop now, pay later with Afterpay and Zippay!