How Much Does A Lash Technician Make In A Month? - LBLS
Wondering how much does a lash technician make when the lash industry is considered one of the fastest growing in 2022? Here is the answer. Check now!
Introduction
When lash extensions become trendy, it is time for more job opportunities to open in the industry. Some people even quit 9 to 5 jobs to become full-time lash technicians, so how much does a lash technician make? What is the tempting number that makes several people give up their job to follow their passion for beauty and the potential and fast-growing industry?
If you're thinking about switching careers and going into the eyelash extension industry, the number plays an important factor. The article will cover everything you should be aware of about lash artists' revenue. It includes tips on how to enhance it too.
Without further ado, let's get started!
How Much Does A Lash Technician Make In A Month?
$48,599 per year, $23 per hour, is the price in the US. In Australia, it is $41,426 per year.
However, it depends, in general. The majority of lash technicians also are small company entrepreneurs. Thus they control their own working hours, timetable, fees, and other factors. As a result, the remuneration of lash artists varies greatly.
Most artists work five days per week and accept three customers each day, earning an average of $70,000 to $150,000 annually.
However, there are a variety of variables that might impact that figure, such as:
Factors Affect Lash Artist Income
Your Degree Of Expertise
How much does a lash technician make in a month will be affected with lash artist experience.
Artists with more expertise may charge more. When you are at an expert level, you may complete a lash set quicker or even consult clients with better lash style or your retention rate is better due to your high experience in grafting lashes.
Your Target Clients
Who are your target customers? Are they homemakers with more money available? If so, you may raise your prices. Your pricing is probably lower if your customers are students.
Your Google Map
Lash artists in large cities will generally charge more than those in smaller cities or farther-flung suburbs.
Your Lash Studio
Do you have a lash studio of your own? Or do you operate under the auspices of a larger company? Is your lash studio set up to give your customers a wonderful experience?
All of them may impact your capacity to make money as a lash technician.
Here are some strategies to raise your income if you believe your wage is at the lower end of that range or if you wish to go closer to that top limit.
How To Boost Your Lash Technician Income
Even though there is an average number of how much does a lash technician make everyday, some intelligent strategies will support lash techs  leveling up the figure.
Simply continuing to apply lashes is probably one of the easiest methods to raise your revenue as a lash technician. The more experience a lash artist gains from working, the more lash artists can charge.
Here are some other methods to boost your lash technician income in the interim and the long term if you put more effort.
1. Increase The Lash Price
Strategy
Many lash technicians believe that in order to increase their income, they must serve more clients. However, it is not true. 
Instead of exchanging more hours for more dollars, exchange more dollars for the same amount of time.
Detailed Example
Consider this: suppose your normal lash procedure lasts two hours and costs $200.
You will earn $600 for six hours of labour if you schedule three appointments daily.
If you can squeeze in four appointments daily, you'll make $800 for eight hours of labour.
But if you charge $25 more per lash extension set, you may work six hours and make $675. You will make more with less time working.
Still, it is not simple math, like you can draw or type a new price unit on your price list. You might wonder: Will you lose your clients if you charge more?
Explanation
The response is that if you raise your pricing, you could lose some clients. However, if you appropriately raise your pricing (notifying current customers beforehand, outlining your justification, etc.), you won't lose many of them.
Suppose you lose two clients each month. Will the price rise compensate for them? Do the calculations and observe the results.
When we do business, we all have to think about the price change in the future, so whether you like it or not, it is not a fixed number. The tips here are to choose your best figure and work on it. When your lash supplies change, or due to some inevitable reasons, the sources of supplies price is different, you must change your unit price to compensate for your expense to maintain your business. So, the price changes every year. Make it annually to your clients.
2. Update Your Lash Extension Menu
Another best way to earn more when being a lash technician is to hone your lash extension skills. The more experience you have, the more you can charge!
Besides, the variety of lash extension menus will also push your lash salon to the next level. You can attract more clients with a more innovative, trendy lash style. 
Don't just stop at classic lash style, be more open with volume lash extension, mega set, hybrid set or wispy, etc. Giving your client more options will be the chance to earn more money. No one denies being more beautiful when they don't just get longer lashes but voluminous, fluffy and personalized, and stunning eyelashes. Upgrading your service and extending your menu will greatly help increase lash artist income. That is why you need to keep abreast with new techniques. It is the secret to getting more targeted clients to your service.
3. Offer More Extra Service
Normally, eyelash extension clients are prospects that will do other beauty services. Therefore, based on the situation, you can offer more extra service when they come to your salon. As a result, your revenue will increase. Consider little extras you can provide, for example, face massage or lip mask, etc.
Since these service don't require any more time from you and your customer, these services are fantastic. More importantly, they do increase the appointment's total dollar worth.
You will feel how easily people say yes when introducing an add-on service. People love beauty. The other service will easily sell itself if you provide an excellent main service.
4. Propose To Sell Retail Products
You are dropping a sizable potential revenue source if you don't provide retail goods sales!
You can list them as care products, and these retail items will nearly sell themselves. You may easily persuade your customers to purchase eyelash serum to promote healthy natural lash development and aftercare goods to keep their lashes clean and fluffy. In short, these products are for longer retention of eyelash extensions. They will be more satisfied.
You may make an extra profit if you purchase aftercare goods in bulk and resell them to the customers. LBLS has super attractive deals on these aftercare kits for lash artists, and we always encourage them to offer more service to increase the total value. In summary, buying from you in person instead of online will save them money on delivery.
5. Your Lash Room Environment Speaks Volume
How much does a lash technician make in total can be surged with the lash room furniture and decors.
If you come to a luxurious space, the chance you have to pay more is pretty obvious. It is common sense, and normally people will never question it.
For customers, getting their eyelashes done is similar to visiting a spa. They get to unwind and sleep on the coziest spa bed throughout this time. Their entire experience will be greater the better your surroundings are! A tip here is to take the reference of interior design. You will have numerous ideas for your lash studio. The other simple way is to check out our lash bed ideas article here! It will give you several innovative ideas.
6. Lash Training
An excellent approach to increase your total income, share your skills, and motivate others is through providing training. By providing training, you can make more money. There are expenses, and training requires more time. However, the financial rewards might be far greater.
Conclusion
Now you know how much does a lash technician make. Is the number attractive to you? If you have a choice, do you choose to be a lash artist? Please share with us your opinion on this in the comment section. LBLS would love to hear your ideas. 
We'd love to consult you if you have any questions popping up. We have been supporting thousands of lash artists in the world to start and develop their careers, so it is our destiny to support you if you give us a chance.
Thank you!
Why Choose lily beauty lash supplier?
Qualified Products
All products are handmade with leading experts in eyelash extension techniques. 
We care about your order, from the appearance to the quality inside!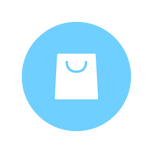 24/7 Customer Service
Always Listening, Always Understanding! 
Always free shipping for orders over $200! 
Any questions you have, we are there to respond!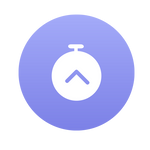 Lightning Shipping Speed
Support you with the fastest pickup and shipping! 
Even on holidays when we can reach each other!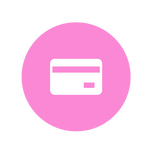 Variety Paying Method
We offer you the most modern payment method. 
Credit Card, Paypal, GPay.
Shop now, pay later with Afterpay and Zippay!