Lash Products For Eyelash Extension - Premium Quality - Good Price
In the article, we reveal how to choose the best lash products for lash artists. You can save more money if you know these better. Click now! 
Introduction
In the world of beauty, eyelash extensions have become extremely popular. Since lash experts do their best to satisfy their client's needs, the lash extensions business has never made a downturn. Along with the lash technician's expertise, which is essential to getting those long, dense lashes, lash products have the power to wow even the most accomplished artist. To prevent damaging its reputation, every lash salon must keep its eyelash products at the top.
The Importance Of Lash Products To Lash Artist Life
In short, it is a frame of the house. You can not build a sturdy house without a strong and quality frame. 
What Is A Lash Extension Product?
Before delving into the specifics of lash products, we must first understand what they are and the reasons you should purchase high-quality eyelash products.
Products used to generate lash extensions and assist the eyelash extension artists during the application procedure are referred to as lash products. Lash products are employed to generate a gorgeous new lash extension called "eyelash extensions." To make the lashes appear thicker and longer, the lash artists will use adhesive to adhere the extensions to the client's real lashes.
The following are some common and essential eyelash products:
Eyelash extensions.

Adhesive for eyelash extensions.

Lash tweezers.

Eye gel pads.

Eyelash extension remover
How To Choose The Best Lash Products
Check The Trust Of Eyelash Extension Product Supplier
You can always trust lash products if you buy from a reputable company. The best lash supplier has some typical signs:
Clear information about products, how to use, and how to store them.

Instant reply.

Be willing to support and answer any questions from clients.

Clear information about the order, shipping and other related policies.

They keep their social mediums fresh.

On their website/pages, company address, phone number and email are listed clearly.
At LBLS, we know that a well-equipment artist is the foundation of a successful lash business. Our objective is to prioritize you - the lash artist and offer you the top-notch products you require to attract pleased, dependable customers. We provide a large selection of items under our brands that are both safe and quality for your customers to utilize. We are the ideal spot to begin your lash supply search since our website offers all quality lashes and accessories to raise the bar at your lash salon or home-based lash studio.
In addition, in order to choose the proper lash extension product, you must properly examine:
Check The Eyelashes Product
Lash Extensions
The lashes utilized for extensions are crucial to the entire lash extension application process. When purchasing lash supplies to improve the appearance of the lash of clients, keep the following in mind:
Lash Material
You need to look for lashes composed of non-irritating ingredients.
The synthetic lashes are rough and might damage natural lashes even if it is less expensive. 
PBT lashes, commonly called fake mink, are closer to human lashes. It has a naturalness and is soft. The curl which is created from PBT can last longer than other materials. Besides, it is safe for the eyes as it is chemical resistant, and even some of its varieties get FDA approval when used with food. Even though it is more expensive than synthetic lashes, it gives off a thicker, glossier, and fluffier look.
Real mink eyelashes bring the closest copy of natural human lashes. However, unfortunately, it is expensive and does not last long. That is not to mention that it has a high allergic reaction to the eyes, especially when it is not properly cleaned.
Lash Length
Natural lashes have different lengths. Therefore, lash artists need different extension lengths in order to give your customers a realistic and stunning appearance. 
Lash Curl
To enhance depth and add drama, pick lashes with various degrees of curl.
Adhesive For Eyelash Extensions
Eyelash extension grafting is a skill and timing-based game. Within a set amount of time after applying the glue, the extensions must be well adhered to the client's natural lashes. 
Seasoned lash artists prefer quick-drying adhesives. For rookies, longer-drying times are ideal in choosing lash glue. Be extremely cautious while selecting your eyelash glue. Select a product with strong bonding properties that aren't irritating. You must desire satisfied clients returning to your business, right?
Lash Tweezers
You will want the fine tips lash tweezers if you want to grasp and graft the thin eyelashes properly. Purchase some dedicated pairs of tweezers that enable precise movement. Before you select any set, give heed to these details below:
Tweezers Tip
The best isolation lash tweezers must have pointed tips. Some curved tip tweezers will work better if you work over the section between the client's eyebrows. 
Tweezer Size
The best tweezer size for a lash artist is the one fitting in the hands. The tweezers need to be simple for you to use.
Tweezer Tension
You should be aware of your tweezers' tension tolerance. To change the grip when you work on the lash, you could want to weigh your low and high-tension alternatives.
Lash Extension Disposables 
Many lash products you use while lashing may only be utilized once. You might need to keep restocking them. 
Eye Gel Pads
This lash extension product is necessary to separate the top and lower eyelashes and preserve the under-eye zone. While you do miracles on client lashes, the pads must stay still. More importantly, it should not slide around. Most eye gel pads will contour as a lower eyelid's shape. The difference is whether they are easy or not to control or change the position.
For instance, eye gel pads are normally produced in one piece. The flower eye gel pad also comes in one piece, but it has some flower petals, which supports lash artists to modify the position of the pad easier. Some small features create significant differences.
Lash Tape
Some lash technicians choose the use of eye tape over eye pads. But you must be careful to avoid tearing off the lower lashes.
Lash Extension Ring 
The product holds eyelashes product (for example, lash glue) in place. It keeps the glue fresh. Concurrently, lash artists can shorten the time of coming back and forth to the lash cart to get the glue.
LBLS Has All the Eyelash Products That Lash Experts Require.
You need professional-level lash products if you expect to provide your clients with a true spa experience, whether it be at home or in the salon. Otherwise, it is challenging to stay in the lash extension business. 
To offer your workspace a professional appearance, LBLS sells a broad selection of lash supplies in addition to professional eyelash extension products.
Why Choose lily beauty lash supplier?
Qualified Products
All products are handmade with leading experts in eyelash extension techniques. 
We care about your order, from the appearance to the quality inside!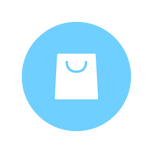 24/7 Customer Service
Always Listening, Always Understanding! 
Always free shipping for orders over $200! 
Any questions you have, we are there to respond!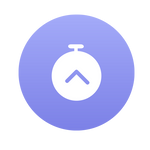 Lightning Shipping Speed
Support you with the fastest pickup and shipping! 
Even on holidays when we can reach each other!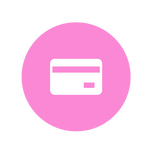 Variety Paying Method
We offer you the most modern payment method. 
Credit Card, Paypal, GPay.
Shop now, pay later with Afterpay and Zippay!